Posted by Milk and Love team on 9th Jul 2018
When you're looking for the perfect Gift for a Baby Shower for a special mum-to-be it's important to find products that not only look beautiful, but that she'll love to receive as well. We have all had those baby gifts that look gorgeous, but you really don't want or need clogging up your house!
The Best Baby Shower Gifts are thoughtful, good quality products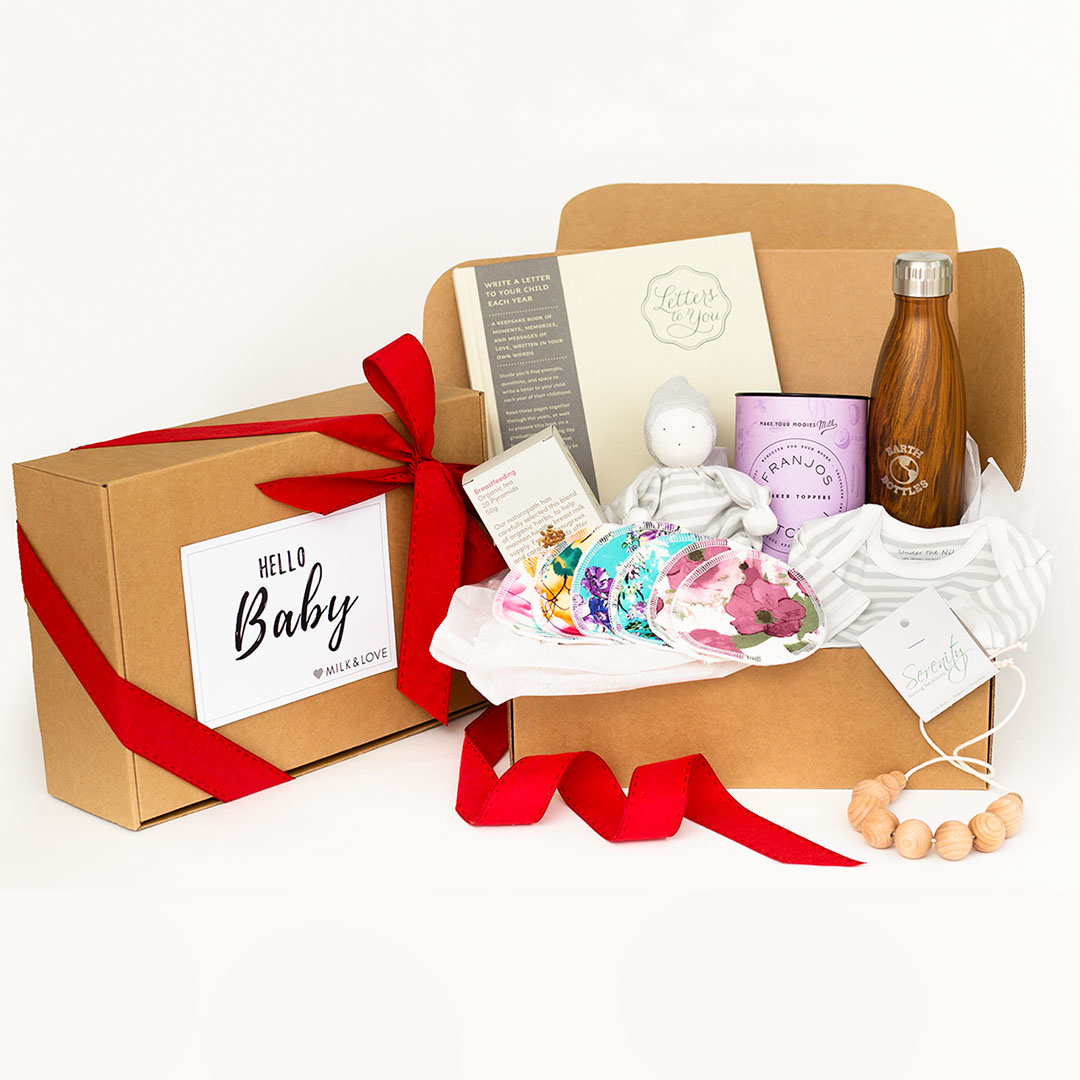 We asked our community of Milk and Love Mums for the very best Baby Shower Gifts that they received, and also the best gifts for New Mums that really made a difference to them. Baby Gifts that were unique and thoughtful that they really appreciated. They had some beautiful ideas and feedback that they wished people had thought of before buying a gift just for the sake of it.
"Something for Bub, something for Mum, and something they can share.
A home cooked meal with a thoughtful note to show you really care." - Tip from Sarah
In particular, they loved those special mum-to-be products that were a little bit luxurious, and good quality, that they wouldn't have bought for themselves.
Baby Shower Presents Handpicked with Love
We took all of the ideas and feedback and put together a beautiful range of Baby Shower Gifts and New Mum Gifts with handpicked products that are not only beautiful, but also incredibly lovely to use. The kind of products that make you smile when you pick them up, or that make motherhood that little bit more lovely!
Even better, we added special messages that you can choose to put on the front of the gift box to personalise it for someone special, to make them smile as they open it.
Handpicked Baby Shower Gifts & New Mum Gift Boxes
The lovely Bronwyn from Four to Adore checked out our baby shower gift boxes on the video below - check it out to find out more about our Baby Shower Gift Boxes and Gift Boxes for New Mums.
What are the best baby shower gifts you've received or given for a new mum and baby?