Posted by Corryn Barakat on 19th Aug 2015
Pre-kids I had no idea how to wear a belt. Sure I belted the top of my suit pants and skirts with the standard black belt, but that was it.
With a changing body shape, a wardrobe filled with maternity and nursing wear and an ongoing style identity crisis, the belt is my wardrobe's new best friend. Adding a belt is the easiest way to pull your outfit together, add definition, break up a print, or completely change the look of an old favourite. It is perfect to help transform from a muumuu type of look when you're pregnant to chic and styled.
So, when we did a photoshoot last week for some of our new summer maternity range with the lovely Anne (pictured below) I knew we needed belts. Just to be able to show you some new ideas and ways to wear your clothes! So now, I am very excited to announce we have a select range of belts in store that we also featured in some of our images in the photoshoot. Here are a few of my favourites: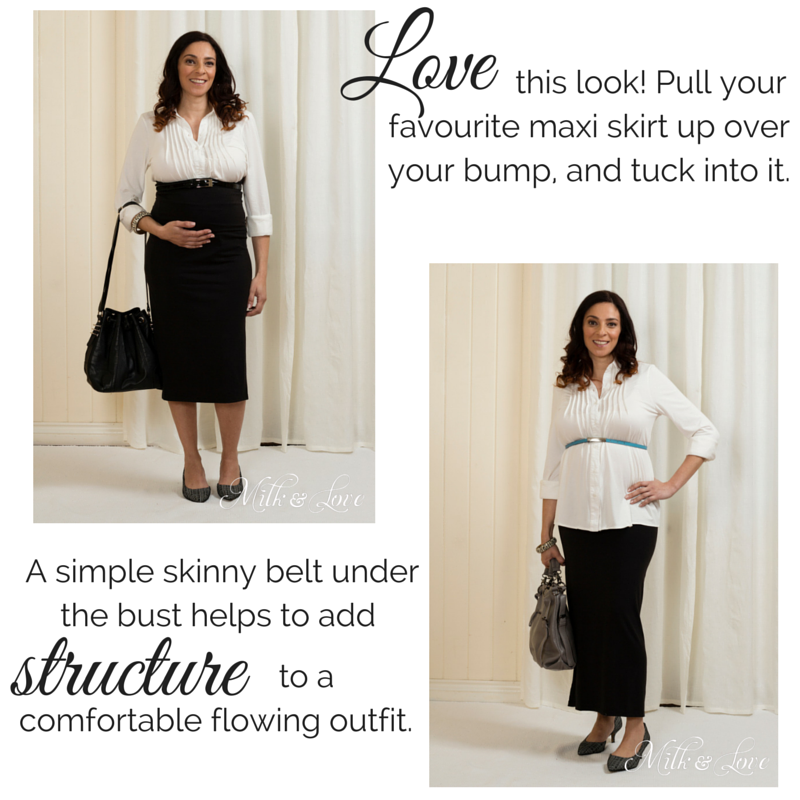 These images feature the new Maxi Maternity Skirt (Summer Pre-Orders for members) and our popular Jersey Maternity shirt. The first image shows a traditional black leather belt and the second shows a skinny blue belt, both used at the waist instead of the hip.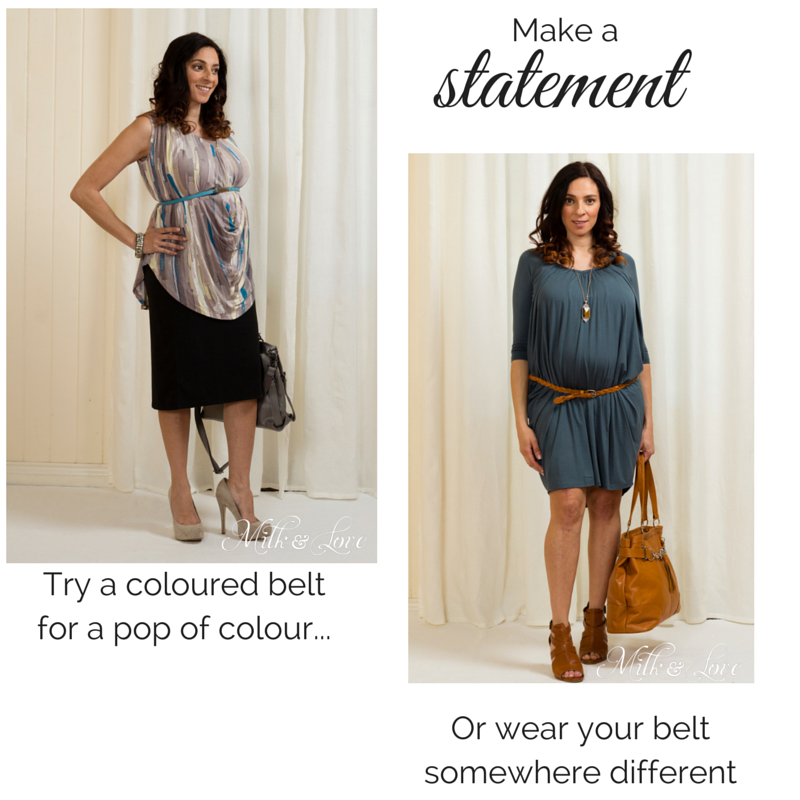 In pictures above, Anne is wearing new season Summer styles (available to pre-order exclusively to members) belted with a skinny blue belt at the waist in the first picture and a tan plait belt under the belly in the second.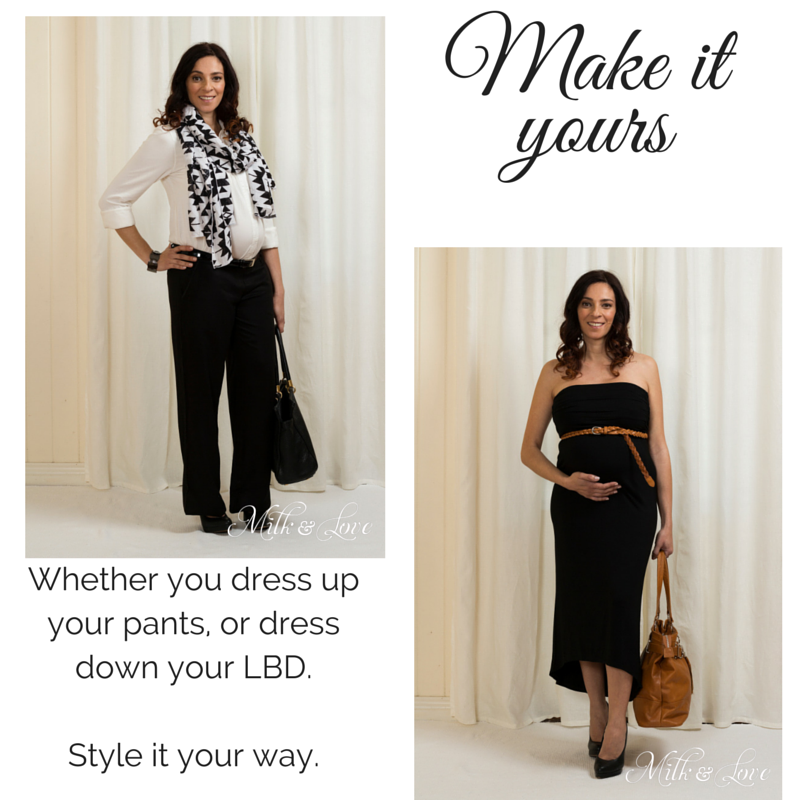 Here Anne is wearing a traditional black leather belt on relaxed fit maternity pants in the first picture and a tan plait leather belt with a black bandeau dress in the second picture.
There you have it - the belt! How do you like wearing your belts?