Posted by Corryn Barakat on 10th Dec 2019
Lactation Cookies are all the rage at the moment so I wanted to share my favorite Choc Chip Lactation Biscuit Recipe with you. But first let me start by saying that there is limited scientific evidence that the ingredients will boost your milk supply. This might be because there isn't much research on breastfeeding or how the human body makes milk. But it is worth highlighting that many lactation consultants are concerned that a mum who suspects low milk supply may choose to just try lactation cookies instead of going straight to a lactation consultant for professional help, which may make things worse.
The vast majority of mothers can breastfeed without "boosters" or galactagogues (ingredients that increase milk supply), and mothers with true low milk supply are best assisted by professional lactation consultants and medicinal assistance to help get to the root of the problem and overcome it. If needed, a lactation consultant will prescribe the right supplements to help boost your milk supply.
What are Lactation Cookies and 6 Benefits
Otherwise known as Breastfeeding Cookies, Lactation Cookies are full of essential vitamins and minerals to help nourish new mums. They include certain ingredients known as galactagogues that are associated with increasing milk supply.
Once upon a time Lactation Cookies were made by friends and family and brought over to help support new mums with a nourishing and easy to eat snack. These days there is a plethora of ready made lactation cookies, as well as cookie mixes, breastfeeding shakes, breastfeeding tea and many more options available to make life easier for new mums.
Here are 6 reasons why we love them:
Healthy Snack to Have On Hand

Looking after a newborn baby is EXHAUSTING! Trying to breastfeed, get your baby to sleep, change nappies, and look after yourself all at the same time means that you often don't have time to make up healthy snacks for yourself. Having some lactation cookies on hand (if they are made with healthy ingredients!) can be a easy way to look after yourself.

May Help Boost Milk Supply

Lactation cookies and lactation tea are made with certain ingredients that are associated with increasing breast milk supply. If you are worried about your milk supply, please see a lactation consultant to identify any possible underlying issues! If you're going through a stressful time, such as returning to work, illness in the family or something else then lactation cookies can be a reassuring and nourishing snack to get you through.

May Help with Digestion

There are a number of herbs included in lactation cookies and breastfeeding tea that are associated with healthy digestive system. Some herbs such as fenugreek can have the opposite effect, so we recommend testing out different types of cookies or tea to find the one that works for you.

Everyone Can Eat Them!

If your hubby or kids are eating your lactation cookies, relax. I promise they won't start producing milk! The ingredients in lactation cookies are healthy and nourishing for everyone and will only help support lactation if you are already lactating. Having said that, some ingredients such as Fenugreek should be avoided if you are pregnant or diabetic, and we recommend always reading the ingredients label to make sure there are no allergens for you.

Packed Full of Superfoods

Most lactation cookies and breastfeeding tea or shakes are designed by nutritional experts or naturopaths to be chocked full of super foods for new mums. Herbs to help with mum and bub's digestion, and vitamins and minerals to help you get through this intense period in life.

They are scrumptious!

If you're looking for a snack with your afternoon cup of tea, these cookies are a delicious treat. If cookies don't do it for you, make sure you check out the brownie mix, or the toasted muesli! There are so many options available!
So, How do Lactation Cookies actually work?
The common ingredients used to support milk supply are Brewers Yeast, Oats, Flax Seeds/Linseed Meal (otherwise known as galactagogues). There is very little scientific research available on breast milk supply and diet in women, and no one really knows how these ingredients influence breast milk.
Interesting fact: a lot of the information is actually sourced from the dairy milk industry (strange but true!), as well as from traditional practices handed down from midwives over the years.
Breastfeeding tea is often also made with aniseed which is associated with calming your digestive system and other nourishing herbs. This can be helpful for you and your newborn (who get some through the breast milk!).
So many Australian Mums swear by them
There is a lot of anecdotal evidence supporting the effects of lactation cookies and galactagogues. It seems a good proportion of mothers who eat breastfeeding biscuits report an increase in milk supply, (but unfortunately, not everyone), and this may be a placebo affect, but scientists really don't know for sure. You can read more on the KellyMom website about galactagogues generally.
We regularly have customers contacting us about how effective they've found the lactation cookies and teas, like this one:
"I thought I would almost need to wean due to decreasing supply until I tried your lactation cookies & tea. I'm overwhelmed at how effective they are, I'm continuing to breastfeed and look forward to tea & cookies in an afternoon." - Milk and Love Customer
Many of the Mums in Australia I speak to like to eat lactation cookies for their own peace of mind, and enjoy having a healthy snack on hand that helps nourish their body while they're breastfeeding. You'll probably find that your appetite increases significantly while you're breastfeeding, and it is important to eat nourishing food, and not just reach for unhealthy snacks!
Many women who are pumping to go back to work, or who feel they need a boost in their milk supply like to use lactation cookies to give their body as much help as they can, while also doing things like skin to skin with their baby, plus more breastfeeding sessions and pumping regularly to boost their milk supply too.
What are the common ingredients in Lactation Cookies?
The ingredients used in many lactation cookie recipes in Australia are good for breastfeeding mothers from a dietary point of view. They contain good fats (flaxseed meal & coconut oil) which will improve the fat quality in your breast milk, plus other healthy foods such as rolled oats that will give you more sustained energy.
I want to go through the key ingredients with you and why they're included. In particular, please read the information on Brewers Yeast before you include it. It is the ingredient that most Mum's swear by as the most effective, however there is no evidence to support its effectiveness, so if you're at all concerned about taking this supplement, please do omit it. Definitely don't include more than 2 tbsp!
1. Brewers Yeast: is a source of B vitamins, chromium, selenium and protein. It does not contain B12, but the other B vitamins in there may help to boost energy and support the nervous system. It is also said that it can help with digestion and keep your skin, hair, eyes, mouth and liver healthy. It may also cause gas, diarrhea or stomach upsets in you and/or your baby (!!). If you a tendency toward yeast infections (such as thrush) or if you are allergic to yeast, we recommend omitting this ingredient. As with any kind of supplement it may have side effects or interact with medications, particularly diabetic medication or medication for Crohns disease. (source: University of Maryland Medical Center - https://umm.edu/health/medical/altmed/supplement/...
Just to repeat what I said above, there is no scientific evidence that brewers yeast will increase milk supply, so I would recommend leaving it out unless you are advised to take it by a health professional who knows your medical history. There are many breastfeeding mums who swear by it, but that may just be the placebo effect. I have seen some websites suggest that you increase the amount of brewers yeast up to 4 tbsps if you're not seeing any benefit but I would be very careful – ain't no one got time for thrush (or any other side effects for that matter!)
2. Flaxseed: a good source of dietary fiber and omega-3 fatty acids. It contains vitamins E and B, calcium, iron, and potassium. It can be used to help keep your digestive system regular and prevent irritable bowel syndrome. It may also lower blood glucose and improve insulin tolerance.
3. Oats: A great source of soluble fiber (particularly beta-glucans) that helps to slow down the absorption of carbohydrates into the bloodstream, which helps to avoid spikes in your blood sugar levels. They are also a great source of magnesium as well as other vitamins & minerals so it's a great idea to have them as part of your diet anyway! You can have them in muesli or porridge for the same effect. Kelly Mom also suggests that anecdotally, Oatmeal may boost supply for a variety of reasons.
4. Fenugreek: This is one of the most popular herbs for increasing breast milk (most often in in breastfeeding tea and capsule form), and has been used for centuries. It contains phytoestrogens, which similar to estrogen. It is meant to take effect 24 to 72 hours after ingesting. It also reduces Blood Glucose Levels (so be careful if you're a diabetic!), and can cause uterine stimulation (so avoid if pregnant). Another interesting side effect is that it can make your urine and your baby smell like maple syrup. It is in the same food family as chickpeas and peanuts, so be careful if you have allergies.
Could you have low breast milk supply?
Most breastfeeding women will not need to take any kind of supplement or "booster" to increase their milk supply. Good old Mother Nature has designed our bodies very well so that when your baby feeds more, your body will produce more – this is the very best way to increase your milk supply. Read this article for more information on what low milk supply is and how to increase your milk supply.
If you have read the article on the signs of low milk supply and you are concerned that your milk supply is actually insufficient, then please do book in to see a lactation consultant or GP ASAP to help you – the quicker you can start to boost your milk supply the better. You can find a qualified lactation consultant in your area by searching here.
So these biscuits are great to have on hand as a (fairly) healthy snack for new mums anyway. Plus, if they give you more peace of mind about your supply then that is fantastic, because the very act of helping you relax and stop stressing about breastfeeding may help to boost your supply by allowing your hormones to work as nature intended.
If you want convenient lactation cookies or teas we've done the research and found the best lactation cookies and breastfeeding tea for you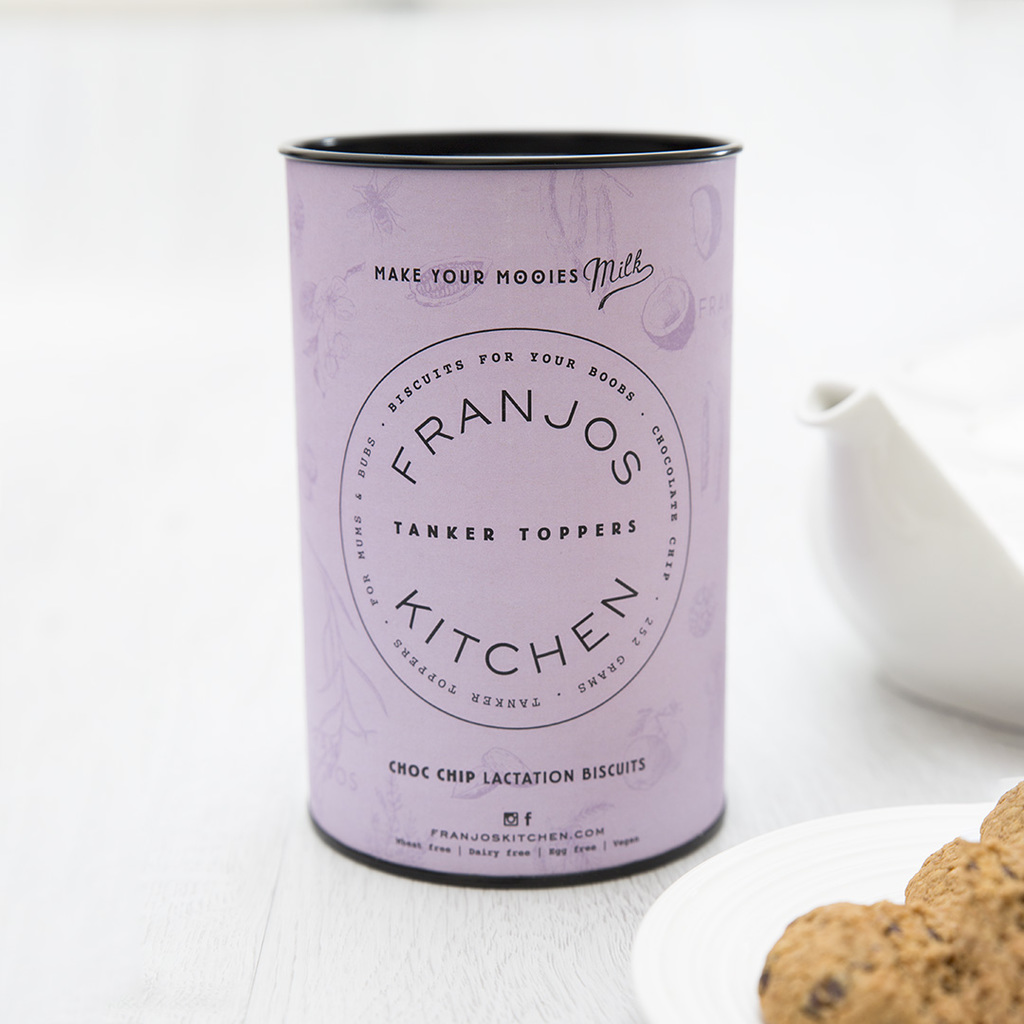 I have done quite a lot of taste testing and research (it's a tough job!) to find the best lactation cookies and breastfeeding tea available in Australia for you. You can buy pre-made lactation cookies and teas (YUM!) that aren't too expensive, but are totally delicious! I've also found a delicious range of mixes to make your own lactation cookies, brownies, bliss balls and more including gluten free and vegan options, from the lovely Jess at The Milk Pantry on the Sunshine Coast of Queensland. It's great to be able to bake your own without having to hunt down some of the more obscure ingredients!
Shop our curated range of Lactation Supplements here. We continually adjust our range based on feedback from our customers and our own research.
If you want to take fenugreek in medicinal quantities, it is recommended that you see a health professional first (extra information available on Fenugreek and Breastfeeding, on KellyMom website)
I have also had a customer tell me that her supply dropped noticeably when she stopped drinking breastfeeding tea, so it can also be effective. In fact our most popular combo with customers are the Choc Chip Lactation Cookies with Breastfeeding Tea!
Or, if you like baking from scratch, this is the original Lactation Cookie Recipe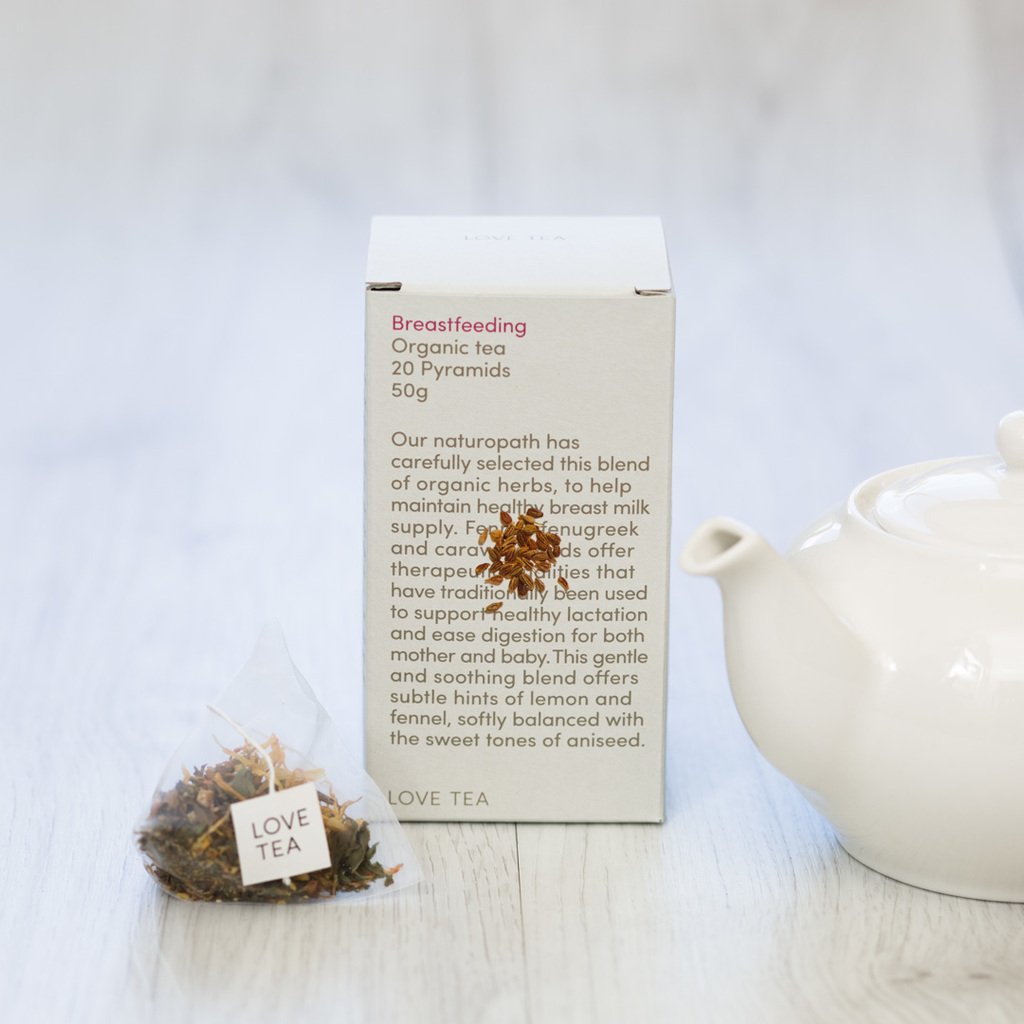 There is one famous lactation cookie recipe that has been varied and modified over the years, but this is the original recipe, first posted by Noel, otherwise known as "Housepoet" in a forum that is long lost in the internet ether.
I first came across this recipe in the ABA forum and have had it printed off in my recipe folder for over 7 years (wow, that's gone fast). Remember this was before you could buy pre-made cookies and mixes!!
I've personally baked these lactation cookies many times for myself when my baby was a little older, (but not for my second baby because by then I had wised up to my oversupply issues!) and for a friend who was struggling with supply. They are DELICIOUS and safe for everyone in the household to eat. Though I would omit the brewers yeast if you're not using it for breastfeeding purposes.
Housepoet 's Famous Lactation Boosting Oatmeal, Chocolate Chip & Flaxseed cookies
Ingredients:
1 cup butter (you can substitute with coconut oil)
1 cup brown sugar (note that the original recipe included 2 cups of sugar, but I've found 1 is sufficient)
4 tablespoons water
2 tablespoons flaxseed meal* (or LSA mix)
2 large eggs
1 teaspoon vanilla
2 cups plain flour
1 teaspoon bi-carb soda
1 teaspoon salt
3 cups oats, thick cut / steel cut if you can get them
1 cup or more chocolate chips (or substitute for sultanas or something else you prefer)
2 tablespoons of brewers yeast* (this can be excluded from the recipe)
Directions:
Preheat oven at 170 degrees C. Mix together 2 tablespoons of flaxseed meal and water, set aside for 3-5 minutes. Cream (beat well) butter and sugar. Add eggs one at a time, mix well. Stir flaxseed mixture and add with vanilla to the butter mix. Beat until blended. Sift together dry ingredients, except oats and choc chips. Add to butter mixture. Stir in oats then chips. Scoop or drop onto baking sheet, preferably lined with baking paper. The dough is a little crumbly, so it helps to use a scoop.
Bake 8-12 minutes, depending on size of cookies.
Serves: 6 dozen cookies
Preparation time: 15 minutes
* Click to shop Linseed Meal (Flaxseed) .
*NOTE* Brewers Yeast is not the same as nutritional yeast or brewing yeast. It must be brewers yeast and you can get it in powder or flake form. Click to shop Brewers Yeast
Over to you - have you used lactation cookies? Did they work? I'd love to hear your experiences. Join our Milk and Love Mums group over on Facebook and join the conversation. We'd love to have you!
---
About the Author
Corryn is a lover of coffee, hugs and sunshine. Mum of 3 and founder of Milk and Love, Corryn loves chatting to new mums and pregnant mums. She has extensive breastfeeding experience, and is an advocate for gentle parenting, cosleeping and looking after Mum's mental health... read more about Corryn here