Posted by Corryn Barakat on 30th May 2019
Have you seen the beautiful Breastfeeding Tree of Life pictures that are circulating on social media at the moment? I LOVE them. It is an abstract take on the #brelfies (aka breastfeeding selfies), except with a gorgeous tree of life imagined over the top.
These pictures are a beautiful depiction of the life giving nature of breastfeeding. The nourishment, comfort and love you are giving your bub, every time you breastfeed them. Beautiful. Plus it's loads of fun (but be prepared to end up spending ages creating your beautiful art!). Here are some instructions on how to create a Breastfeeding Tree of Life picture::
1. Download Pics Art to your phone. Register your account and login.
2. Choose your favourite picture of of your baby feeding. (We've found the ones that work best are with eyes open with a close up of the attachment on the side).
3. Click on the sticker tab at the bottom and search for a Tree of Life sticker.
4. Select your sticker (ones with a bigger root system work well, as generally the breast angle will be bigger than bubs cheek).
5. Position the sticker on the breast and over bubs cheek. You may need to change the size or rotate to get it in the right position.
You should now have a gorgeous pic of your bub with a tree overlaid on top. Now you can add the magic!!!
6. Next, choose the "Fx Effects" tool at the bottom.
7. Select "Magic" from the bottom menu and try out the different effects. Remember that every time you add an effect and decide that you don't want it, you need to hit "cancel" and go back to the main screen to remove it before you try another one. Otherwise the app can get confused and start overlaying elements of all the different magic effects together.
8. Once you are happy with it select save. You can also share directly to social media.
Here is the one that I created using these steps and using the "midnight" magic effect: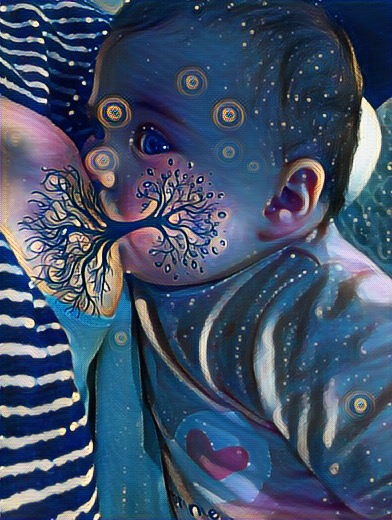 Enjoy! I'd love to see your breastfeeding tree of life pictures too. Please share in our Milk & Love Mums Facebook group or Instagram and tag @milkandloveaus so I can check them out!
Here are some of my other favourites for inspiration: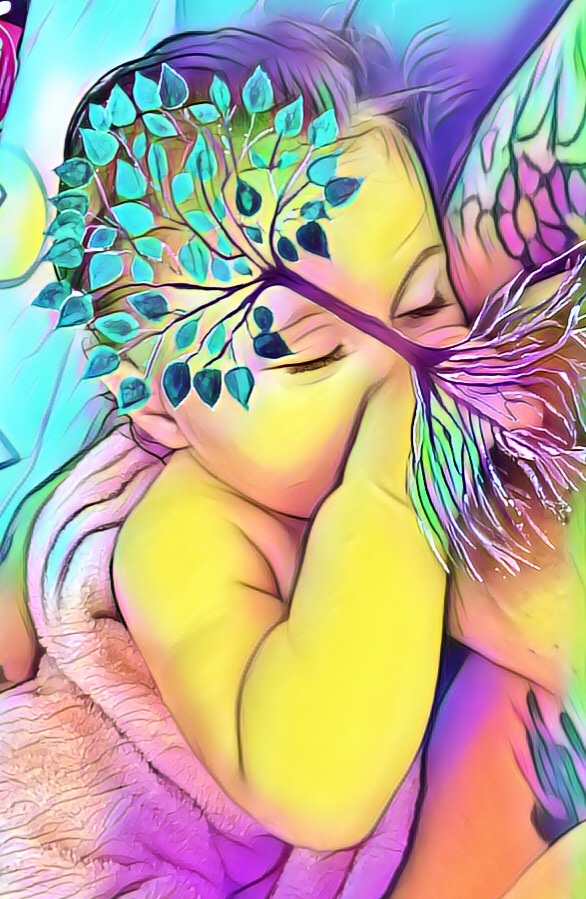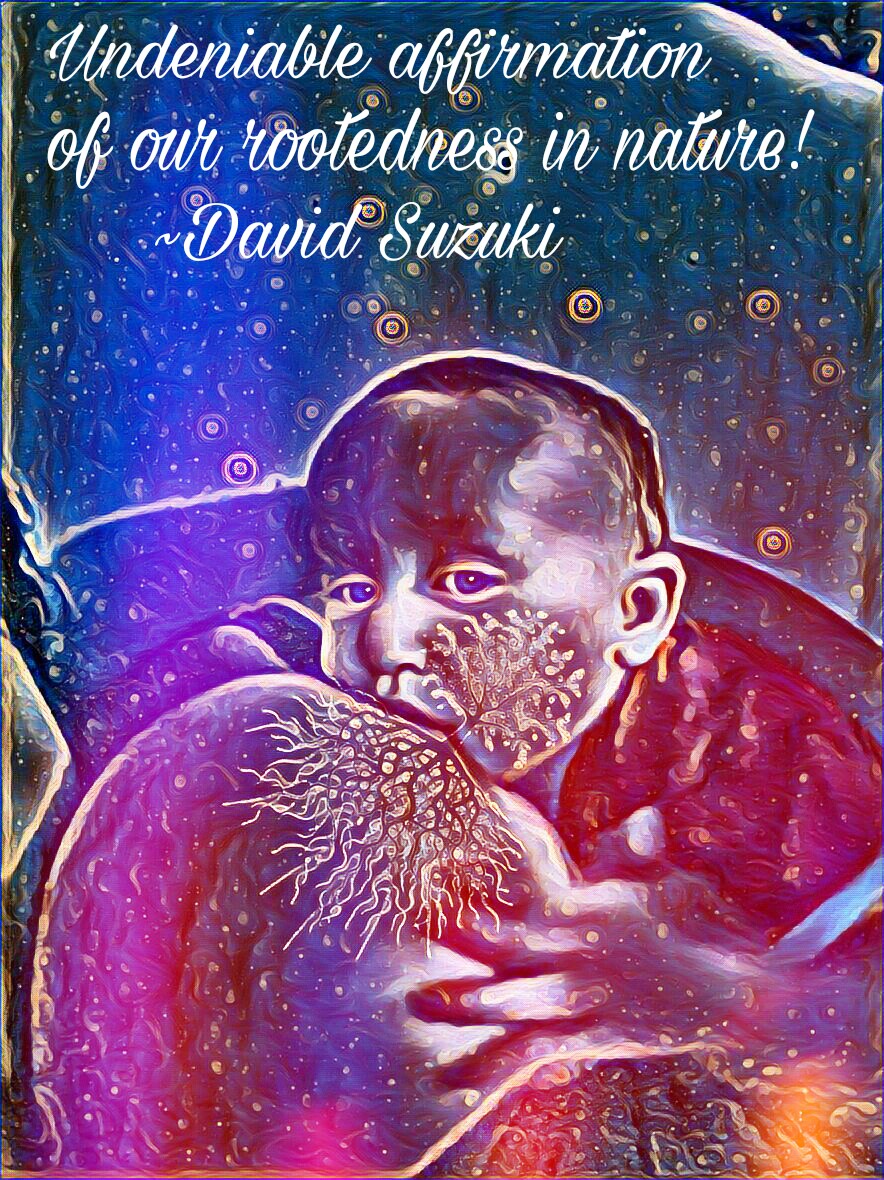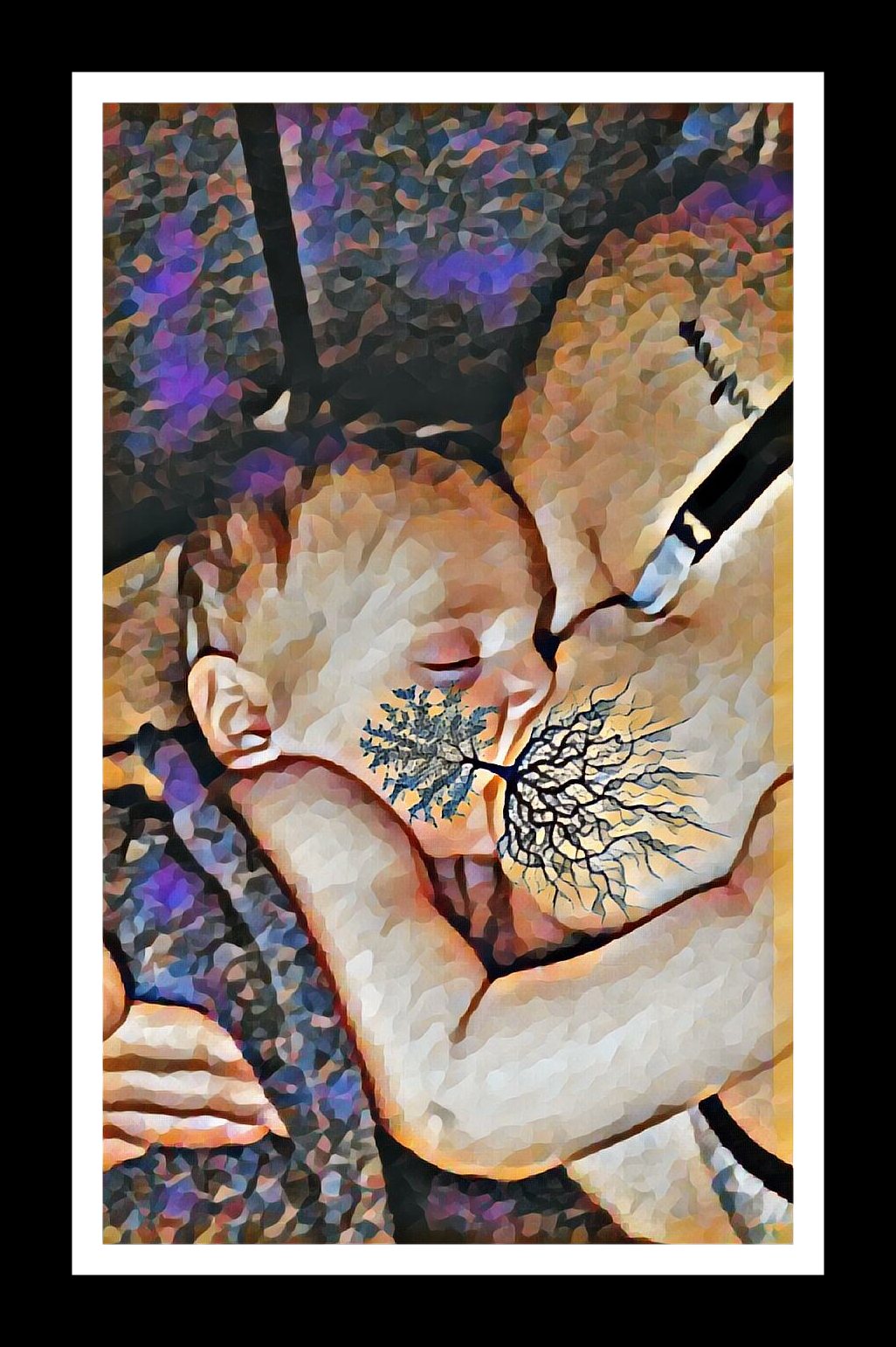 ---
About the Author
Corryn is a lover of coffee, hugs and sunshine. Mum of 3 and founder of Milk and Love, Corryn loves chatting to new mums and pregnant mums. She has extensive breastfeeding experience, and is an advocate for gentle parenting, cosleeping and looking after Mum's mental health... read more about Corryn here