Posted by Corryn Barakat on 17th Dec 2019
With Christmas is right around the corner, if your house is anything like mine, you must be in the deep end of shopping, cooking, cleaning, decorating, wrapping and preparing for Christmas events. Not to mention excited and hyperactive children (oh the joys!).
So, take a break with me and have a laugh at these funny Christmas Memes! It'll take your mind off all the hectic stress of Christmas preparations and parties, I promise!
If you like them hit share down the bottom and spread the cheer!
1. Thank goodness you're home... the Christmas Tree Fainted
I love the look on the dogs face... it reminds me of when my toddler pulled our mini Christmas tree over... lights and all one year.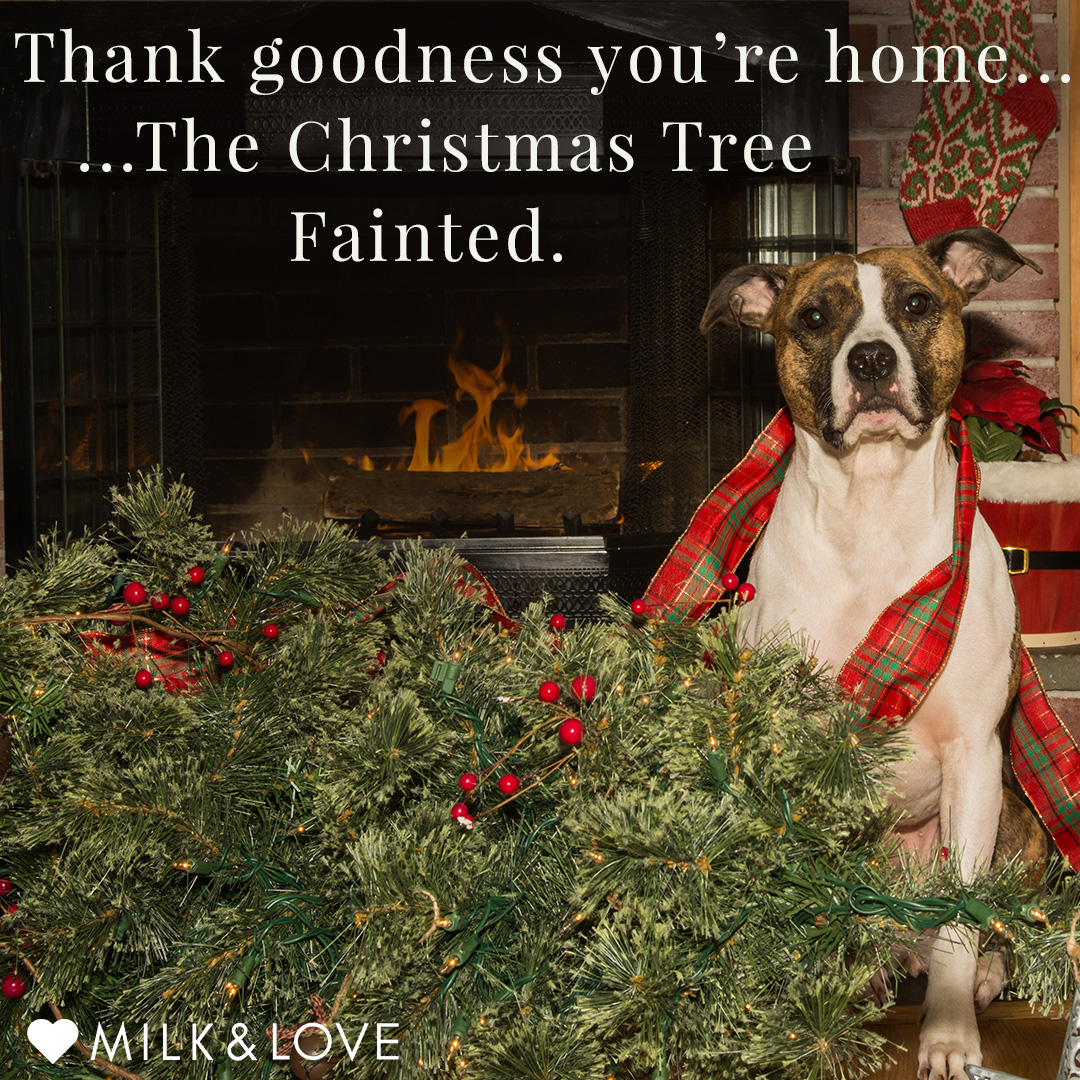 2. Christmas Shopping List
Those small but thoughtful presents for all of your relatives... and office secret santa are so hard to come up with some years. Sometimes we've baked cookies for everyone, or put together jars of basil pesto (after one particularly lush harvest of basil!), other times small gifts from local artists and small businesses are a lovely way to support the local community and give unique presents! What are some of your go-to ideas for relatives and secret santas?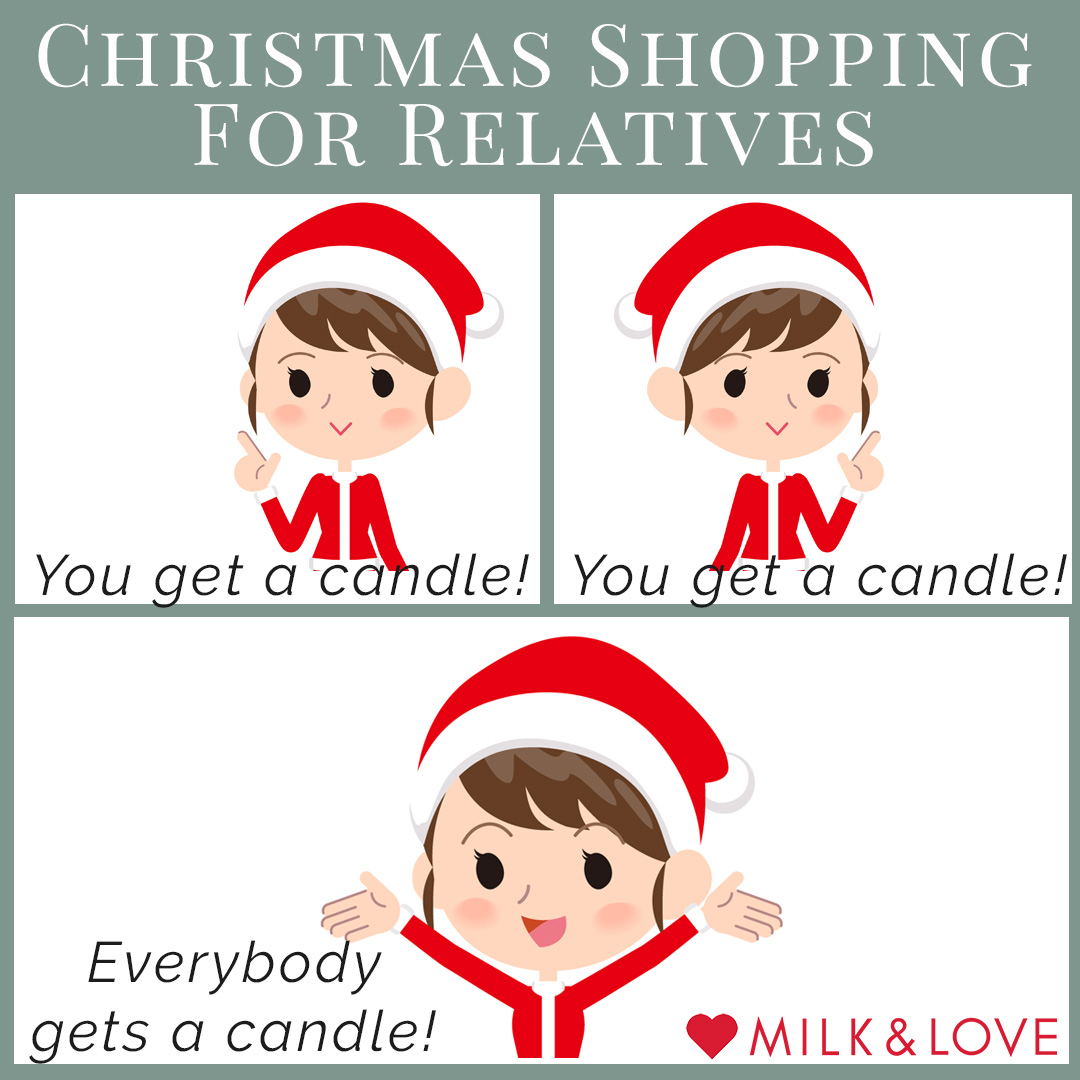 3. Just give me the coffee and nobody gets hurt.
This is about where I'm at right now... right down to the angry gaze when someone adds something else to my to do list... bring on the holidays!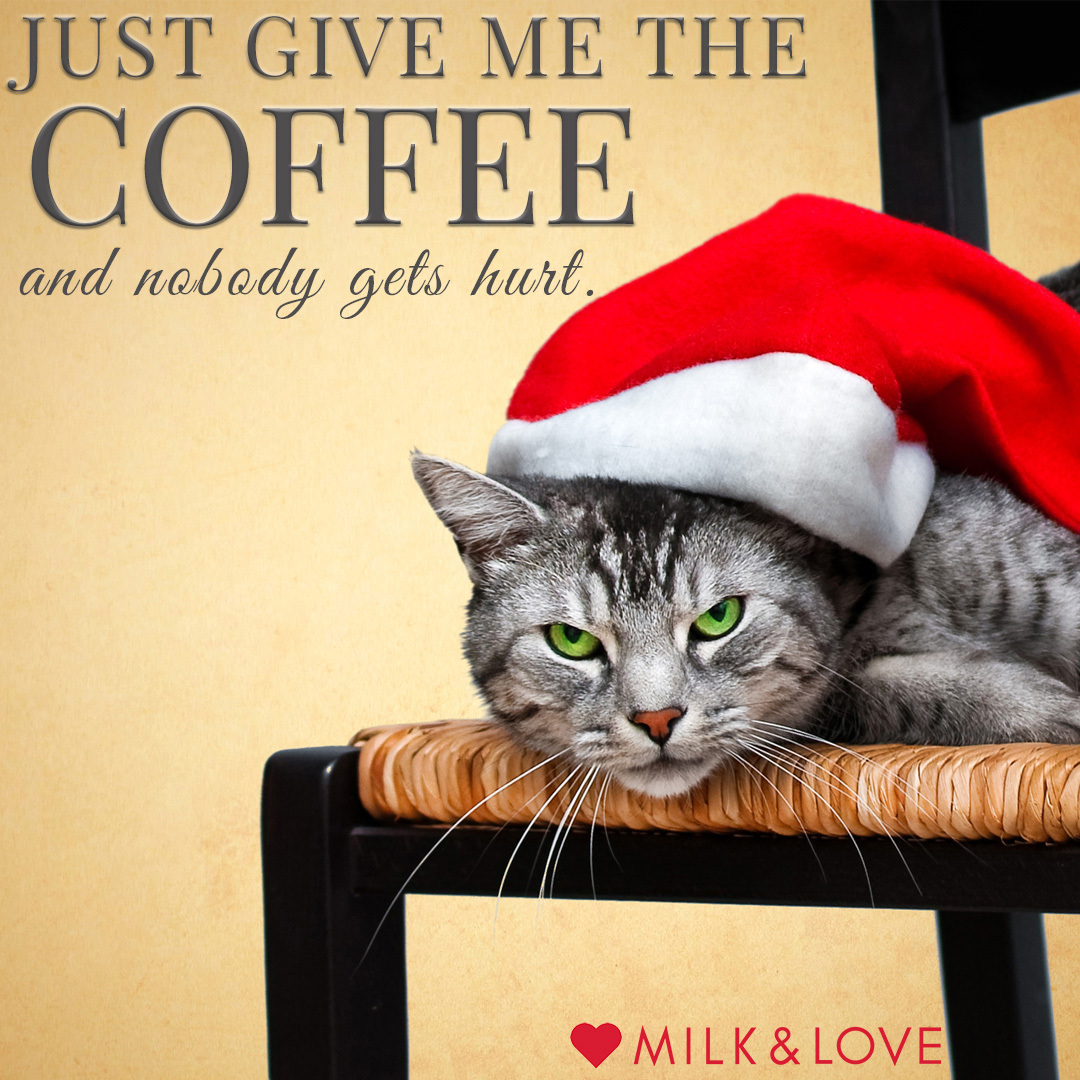 4. Christmas Tree, O Christmas Tree, Your Ornaments are History (must be sung for full effect!)
Animals and Christmas Trees. A hilarious combination right? Wrong. The amount of tinsel all over my house is a constant reminder that ornaments and animals or small children are a bad mix. Loving the reusable felt tree with ornaments for little children, but what do you do about the animals?? This is an area I need to work on (or just survive until everyone is a little older?)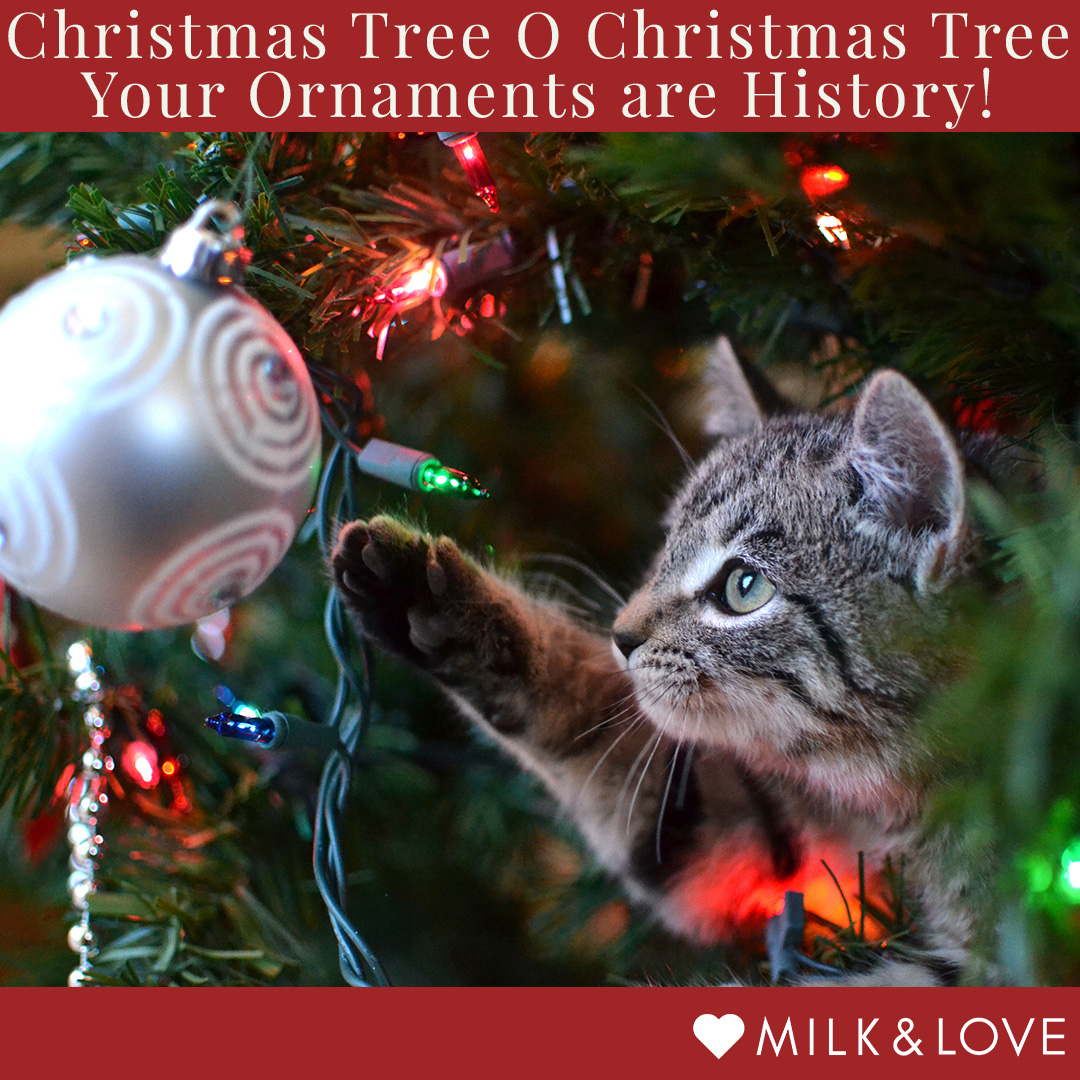 5. How I feel When I Finish Christmas Shopping
So I'm not there yet... but this is how I'm imagining I'm going to look once everything is done... sigh.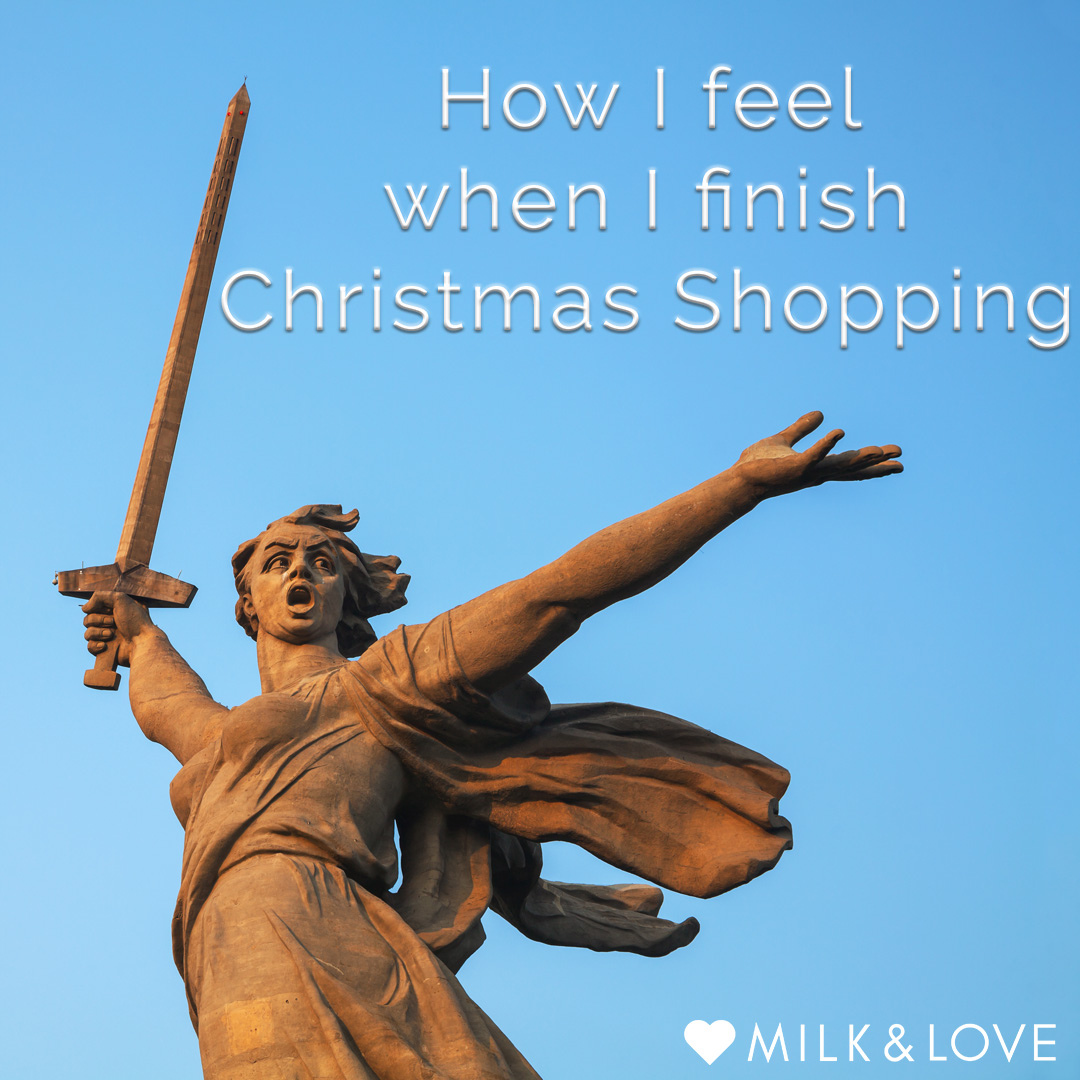 6. He Knows When You're Awake. Which Is Always. Because You Haven't Slept Since Birth
This one made me giggle and is included for any parents of newborns hoping for more sleep this Christmas. I so empathise!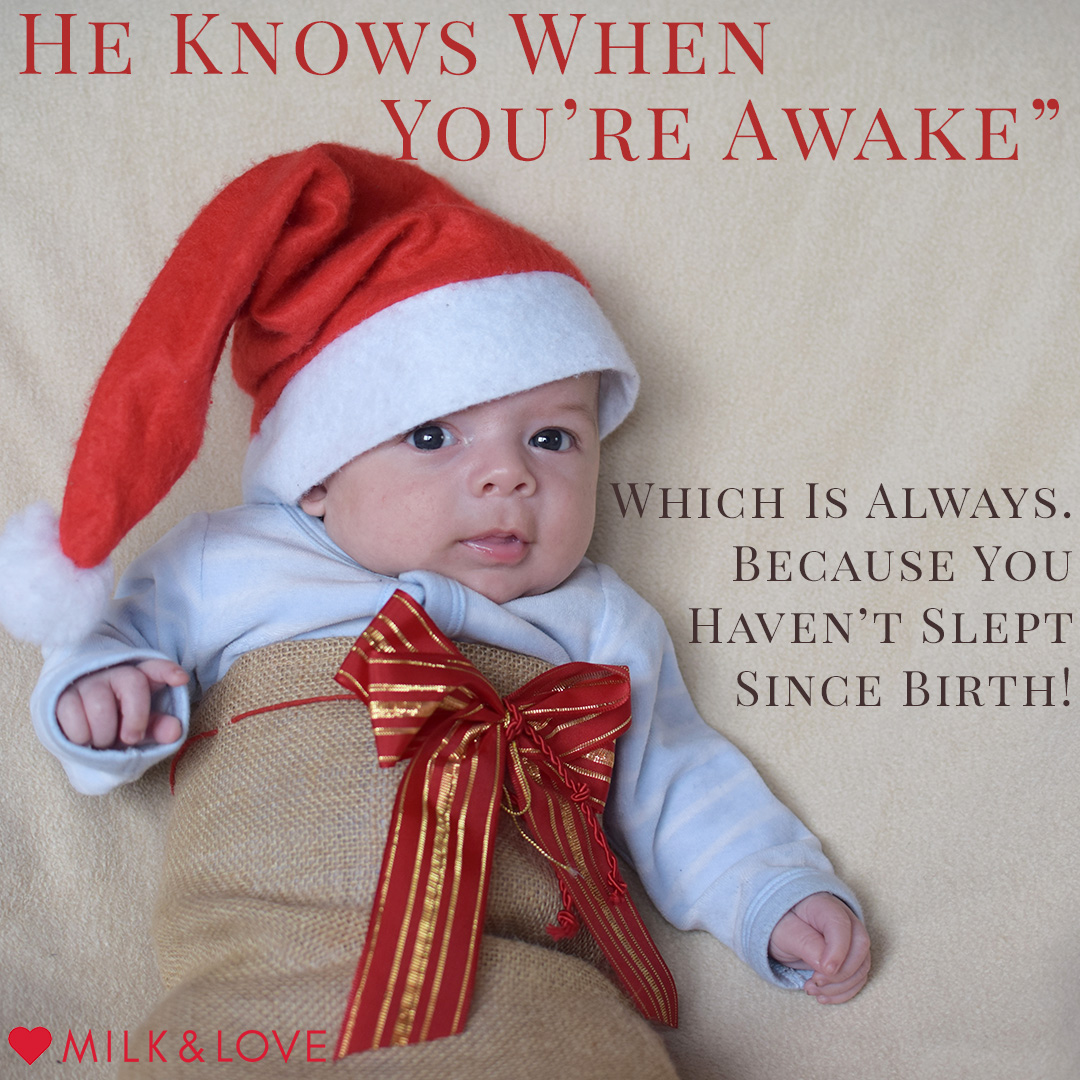 7. Christmas Tree Expectation & Reality
Soooo, this year as I was setting up to do our Christmas Tree I realised that my youngest is now VERY into decorating. He has a much more free form style than I do... which I'm slowly gaining more of an appreciation for. He likes to place as many ornaments on top of each other as possible... and leave the rest of the tree bare. Interesting.
Meanwhile, my eldest decided that the bunk beds and his bedroom needed the bulk of the decorations much more than the rest of the house. So now we have a heavily decorated bunk bed and one spot on the Christmas Tree. The rest of the house looks pretty much like normal, except with traces of tinsel everywhere (see item 4).
As part of my commitment to help them find their own style and creativity I'm trying to leave it as is and ENJOY it. Perhaps I should have decorated our bedroom separately in my own (much more mainstream) style?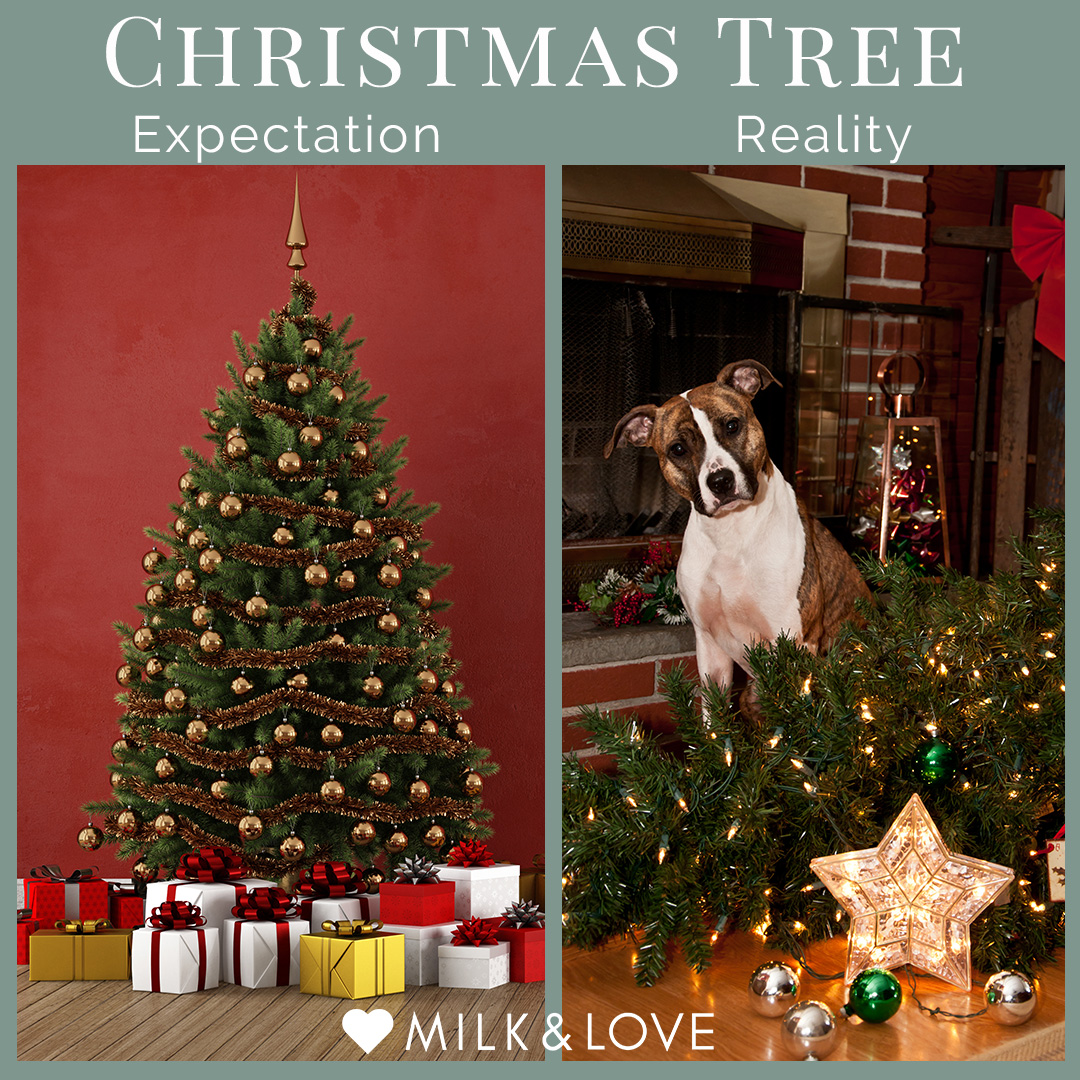 Merry Christmas Everyone! Thank you for shopping with Milk and Love and supporting our small business this year! I hope you have a lovely festive season!
---
About the Author
Corryn is a lover of coffee, hugs and sunshine. Mum of 3 and founder of Milk and Love, Corryn loves chatting to new mums and pregnant mums. She has extensive breastfeeding experience, and is an advocate for gentle parenting, cosleeping and looking after Mum's mental health... read more about Corryn here