Posted by Jen Lang on 28th Jun 2019
For me Instagram is full of inspiration and ideas, beautiful imagery, bursts of insightful content, helpful information and resources, and a generous dash of humour! It can also provide a wonderful window into the real lives of other women and Australian Mums and let me know that I'm not alone or the only one feeling that parenting can be a lot like groundhog day. We are all just doing our best without an operating manual or degree in parenting!
The team here at Milk and Love has come up with a list of our favourite Australian Mums on Instagram that are down-to-earth, relatable and funny (our top criteria!). From sharing embarrassing stories, to beautiful style finds, they are inspirational and a joy to follow. They are all focused on motherhood at various stages and a multitude of other passions and vocations. We've asked them to share a little bit about themselves. You can also check out the Milk and Love Instagram account for more inspo and community at the Milk and Love Instagram page!
Natalie @_this_sweet_life_of_mine
Lifestyle, Home & Holidays
Hi I'm Natalie (also known as Mummmmmmm, Mummy.) I am a wearer of many hats... content creator, blogger, business owner and a stay at home Mama. My son Ari is two and my daughter Chloe is 1. I met my gorgeous husband when I was 18 and together we have built a beautifully sweet life (hence the Insta name.)
We live on the beautiful Sunshine Coast, Queensland spending our free time at the beach. I fell into content creating after the birth of my daughter and my business has grown from there. I have worked with some truly exceptional small and large businesses. My blog is lifestyle, motherhood, homewares and travel focused. My passion is creating connections with people, especially like minded Mamas. I believe that we are all out here to serve each other and that we rise by lifting others. I love to discuss my greatest passion... LIFE!
Follow Natalie here @_this_sweet_life_of_mine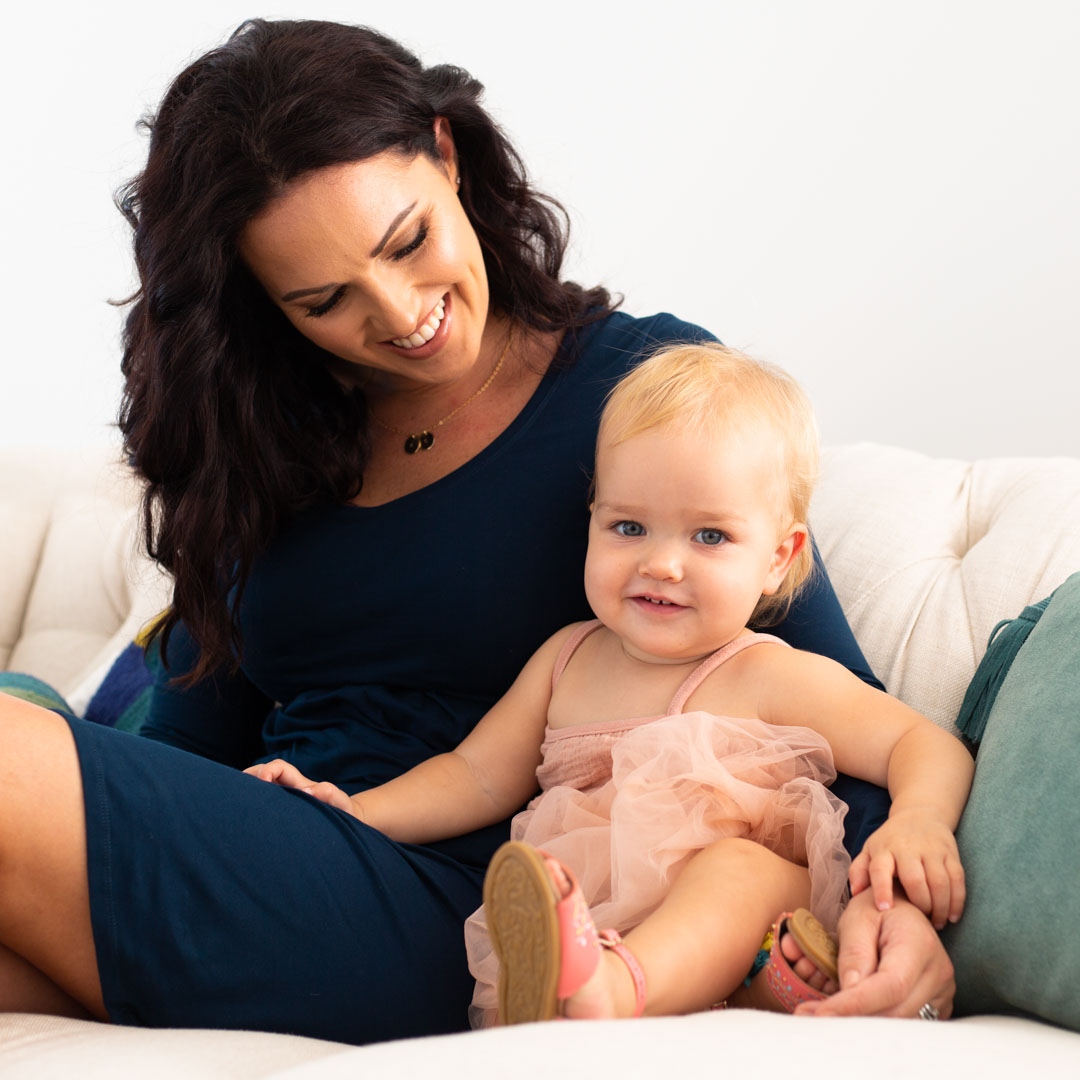 Lucia @luciademello_
Charity, Wanderlusting & Wholefoods
Mama to Luca and wife to Thiago, living a simple life in sunny Queensland. I am a primary school teacher and founder of Babes + Picnics Australia/NZ, a not-for-profit initiative which brings mums together for charity.
I started my social media in 2014 to share my story and health + wellness journey after the loss of my first son Leo. My hopes through sharing my story was to inspire others to live their best life. To find light and blessings in even the darkest of days. To bring hope and to show others that things do get better with time.
I am very much about the power of the mind. An optimistic and high viber. Free spirit and Adventure Seeker. My dream would be to travel the world with my boys leaving our footprint in humanitarian and philanthropic work.
I am also a big foodie and I often share my love of wholefoods and recipe creation for all the other foodies out there.
Follow Lucia here @luciademello_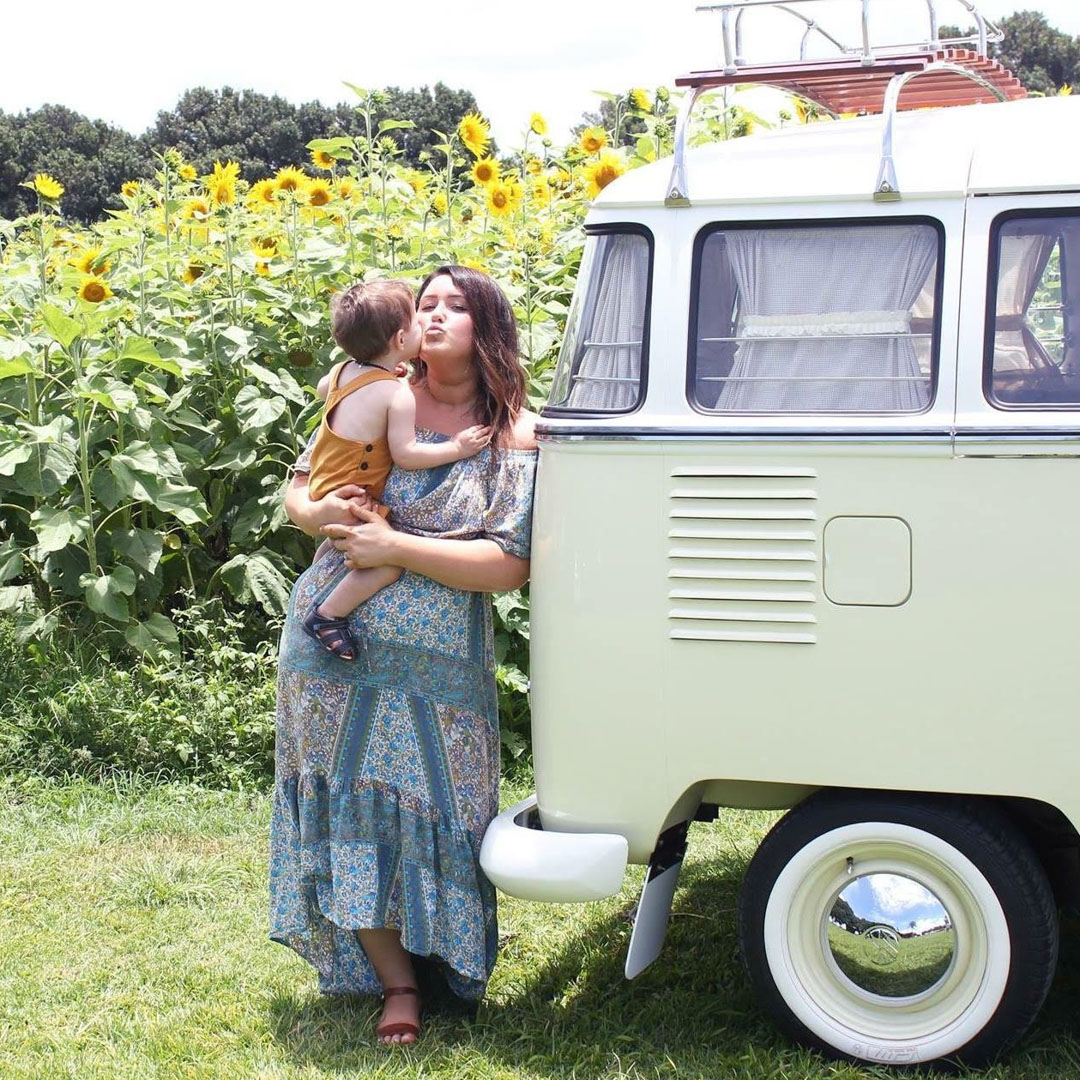 Margarita @beverlyic
Fashion Mum & Daughters Squad
Hello, I'm Margarita, Image consultant, Marketing Specialist and the Happy Mama from @beverlyic. I share Image Tips, my Favorite Fashion Finds, Twinning with Mummy outfits as well as my Mum Life Experiences.
Thanks to the wonderful experience of Motherhood, I started writing about fashion for pregnant women because I did not like the idea of disguising myself with immense and shapeless clothes. I always wanted to keep my style.
After post-partum I found even more inspiration and wanted to share some of my experiences as a mother, both in my day to day and how to feel beautiful after childbirth while breastfeeding.
In my insta page and blog you will find tips and inspiration to help new and pregnant mum's feel stylish as well as my honest view of being a mum of girls. I invite you to follow me and share with me your experiences, your doubts, your tips.
Follow Margarita here @beverlyic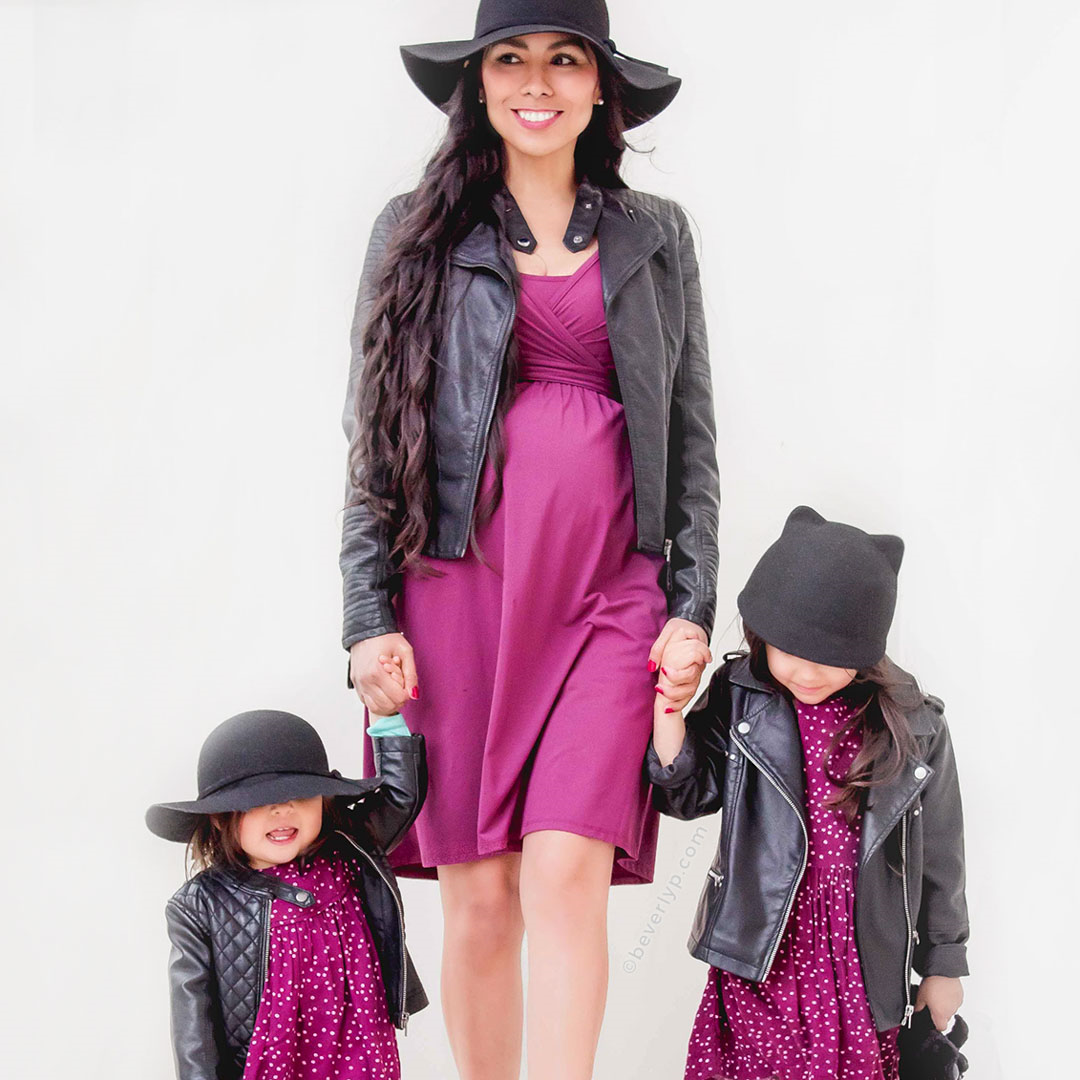 Abbey @stayinghomewithlove
Eat, Play, Love!
I started my page around 2.5 years ago and love the community and friendships I've made along the way. In an often isolating world called "motherhood", sharing our experiences as mothers on instagram has helped me connect with so many other like minded souls going through the same highs and lows on a daily basis.
Between my Husband Brett and I we have 5 kids. Sophia (4) and George (2) and my three step kids Olivia (17) Josh (16) and Jack (13). It's one busy household but I've always wanted a big family and wouldn't have it any other way!
We have a little motto at home "Eat, Play, Love" which I have in scrabble letters on my fridge as a reminder to….Eat, to feed my family's bodies with good food that gives us energy. Play, until the sun goes down whether that's at home, park with friends, visiting our favourite cafes, or spending time with the grandparents, and to Love and respect one another and celebrate everyone for their differences.
When I have some time to myself I love having a good massage or a facial. It's just been a very recent thing but every Thursday & Friday both kids go to kindy. I didn't know what to do with myself the first few times but if I haven't booked any appointments or catch ups, I love sitting out the back in the sunshine reading or going for a big long walk. Sometimes I even fit in a nap (and a quick vacuum) before picking them both up.
Follow Abbey here @stayinghomewithlove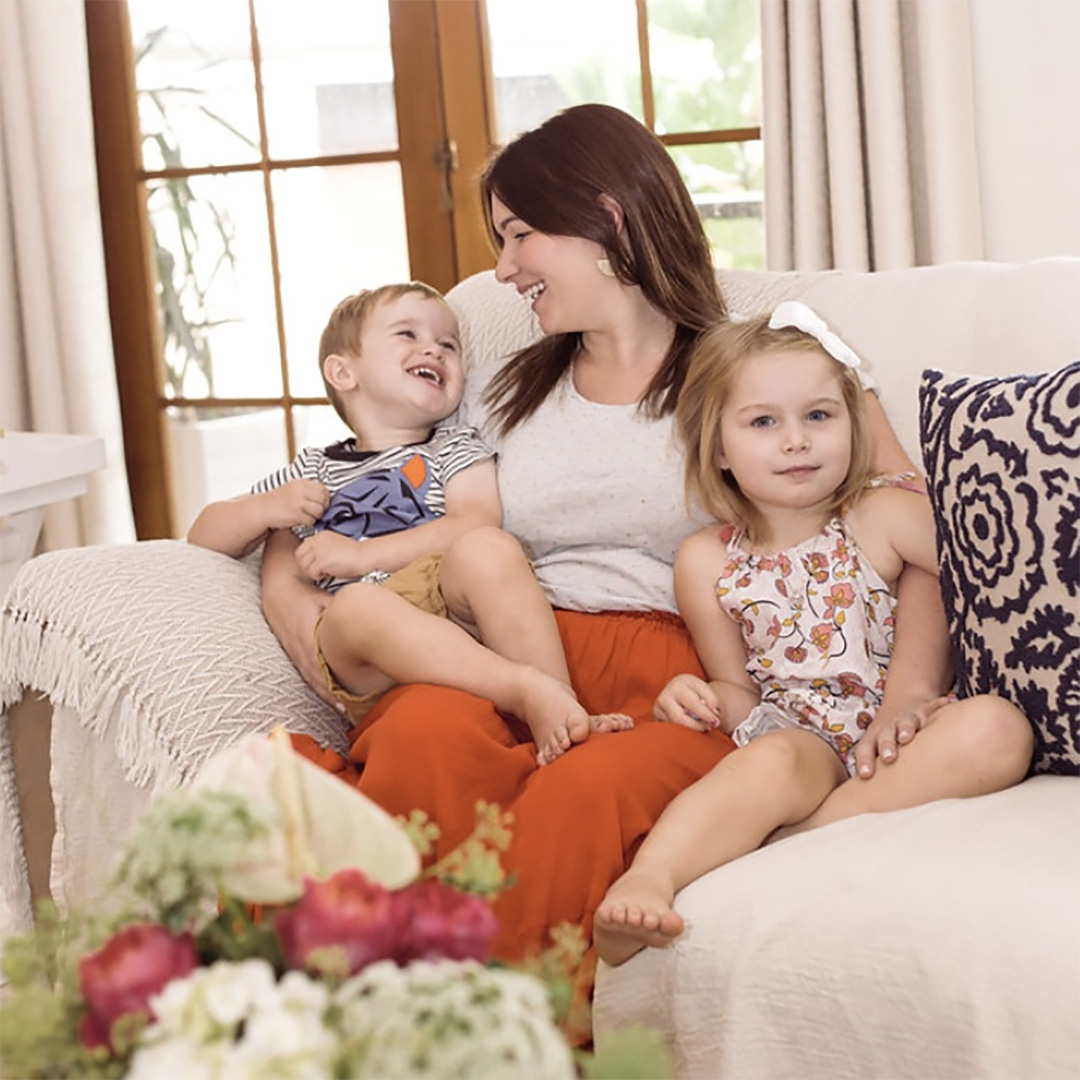 Bronwyn @fourtoadoreblog
Writing, Teaching and Living with a Larger than average family (Finding the work-life balance, while #kickingfamilygoals!)
Hi! I'm Bronwyn, a mum of four and primary school teacher from Brisbane, Australia. My formal education lies in the fields of Journalism and Education. Writing and teaching are my two passions. I'm also a keen amateur photographer and I enjoy being creative behind the lens. I love chatting with other women and hearing their stories about pregnancy, labour, breastfeeding and parenting at varied stages.
Established in 2017, www.fourtoadoreblog.com chronicles my life as a working parent, raising a larger-than-average family in the suburbs. My social media pages provide a community for other busy parents to compare notes, encourage one another, and celebrate all that is wonderful about balancing career and family. I also have a Facebook group for mothers who are also working in the education sector, called Teacher Mums Australia.
Follow Bronwyn here @fourtoadoreblog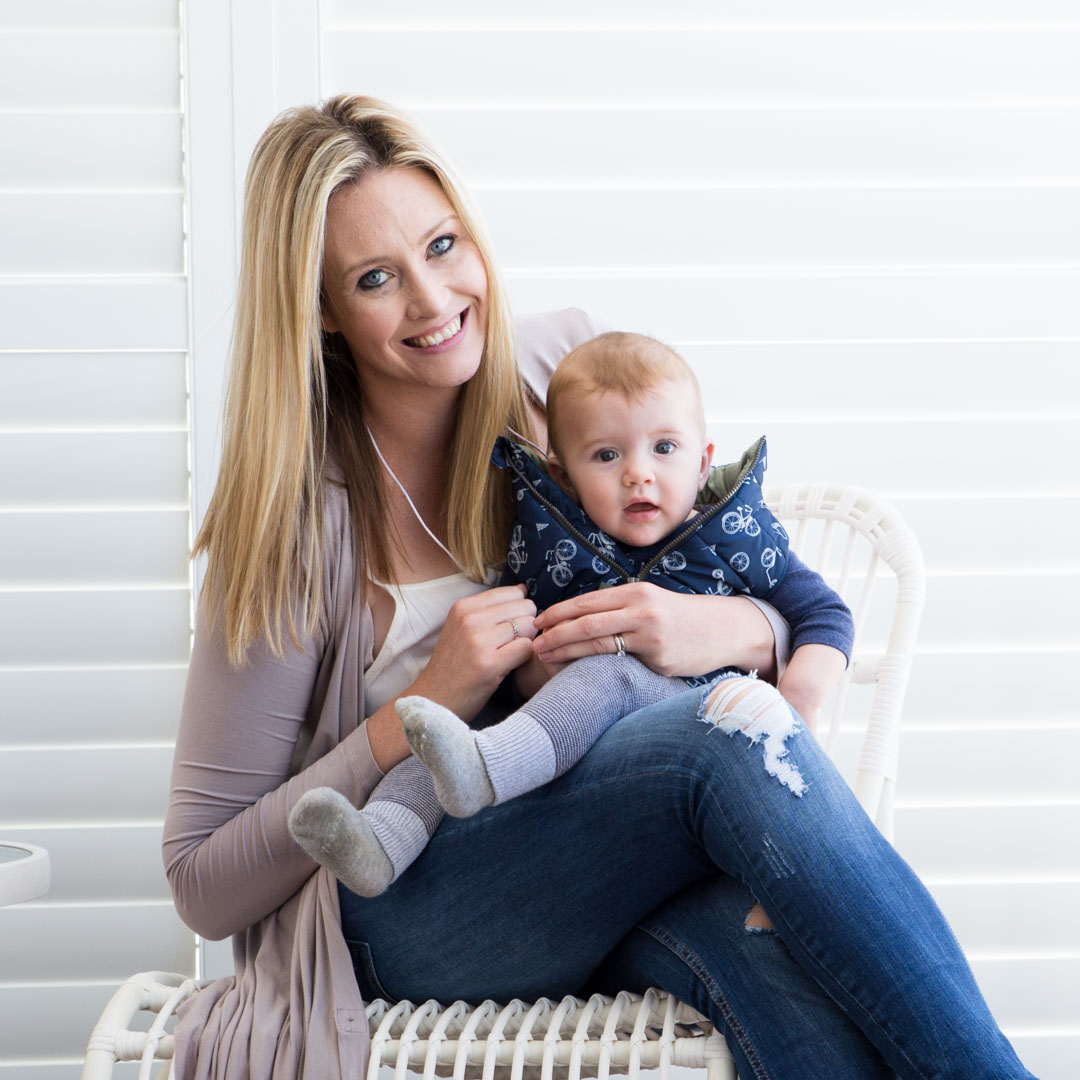 Caitlin @motherdownunder
Nurse, Hypnobirthing and Postnatal Specialist
Just about seven years ago, I was where you might be finding yourself right now…pregnant, overwhelmed with information, unsure about birth, and naively confident about becoming a mother.
When I was pregnant with my first I did all the things you were "supposed" to do. I read What To Expect When You Are Expecting. I stopped drinking coffee. I did prenatal yoga. And I enrolled in a hypnobirthing class. I can't actually point to the exact reason why I enrolled in that hypnobirthing class. Rather than one particular motive, it was more a vague sense that I wanted more from the pregnancy and birth experience than what I was being given. I wanted more information. I wanted more tools.I wanted to really embrace this experience…and I wanted my partner to embrace it too.
What I loved most about hypnobirthing is that it taught me to let go without feeling like I was surrendering control of the situation. It showed me that by choosing how, where, and when to let go – I could still be in control. And for an experience like birth where there is so much you simply cannot control, I loved feeling confident that I could at least control myself, my reaction, my choices.
While I had prepared for birth, and hypnobirthing absolutely gave me the outcomes I wanted I had completely underestimated the challenges inherent in those first few weeks and months with a new baby. I was left feeling overwhelmed, stressed, and exhausted. I didn't know where to turn for help and I really didn't even know what I actually needed help with! So, I struggled on. Eventually I began to emerge from the haze that is life with a newborn, and I found myself ready to discover what my life as a mother would look like. It was actually through the process of searching to solidify my new role, that hypnobirthing once again emerged as a solution.
In 2013, I enrolled in the very first Hypnobirthing Australia practitioner training program. After teaching for a few years, developing close relationships with my clients, listening to their accounts of birth, and reflecting on my own positive birth and challenging postpartum period, I knew I wanted to continue to support women and families beyond birth.
So, in 2015 I completed the Newborn Mother Postpartum Professional training and began supporting families beyond birth. I now have the privilege of helping women who, like me, instinctively want to lean into the transformation initiated by birth and motherhood but have no idea where to begin.
Helping women thrive through pregnancy, birth, and the fourth trimester is both my passion and my purpose.Seeing women move from feeling overwhelmed, uncertain, and anxious about birth and motherhood to feeling empowered and excited brings me so much joy!
Follow Caitlin here @motherdownunder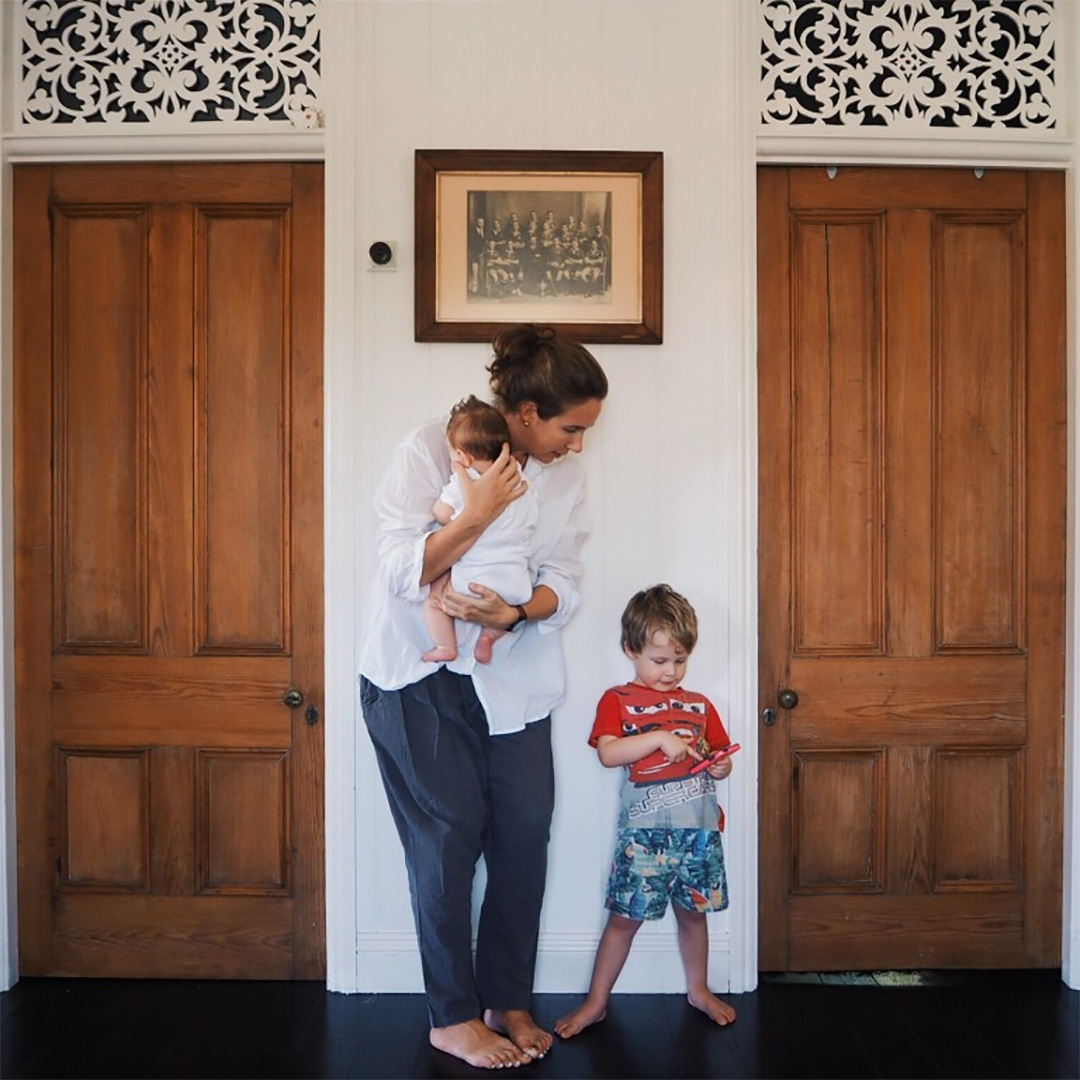 Who are your favourite Australian Mums on Instagram? We'd love to check them out. Leave a comment below to let us know! xox the Milk and Love
---
About the author
Jen is a people person and loves forming connections with like minded Mums. She has 3 children and loves spending time with them and filling their days with fun activities. Lots of outdoor play allowing them enjoy running free and doing all things kids love to do!. Read more about Jen here.
---