Posted by the Milk and Love team on 1st Feb 2019
It's that time of year again! Valentines Day is just around the corner and if you're anything like me you're frantically trying to think of something beautiful and unique to show that special someone how much they mean to you. It is incredibly easy to turn all of your attention to your kids and babies and forget to nurture your own relationship, especially when you're so time poor and sleep deprived.
For any one who has just had a baby, life is completely turned upside down, and I am sure Valentines Day is the last thing on your mind. However, through the fatigue fog, poopy nappies and feed times Valentines Day is the perfect opportunity to cherish each other and remember why you fell in love in the first place.
To help out this Valentines Day, we've curated a list of great ideas to surprise and delight your partner.
"I like not only to be loved, but also to be told I am loved." - George Eliot
Free Gift Ideas - We love these!
Me time – A little bit of me time goes a long way! Being responsible for a little person 24 hours a day usually means not having much time to yourself. Spoil your partner this Valentines day with some me time. Some mums want (or need) to get out of the house on their own, and others just wish for some time to relax and read a book in peace at home. You know your partner and what she wants better then most. Find out what it is and give her a little time on her own. You'll be amazed at how much this means.
Breakfast in Bed – An oldie but a goodie! There is something special about waking up to a beautiful home cooked breakfast and fresh coffee served to you in your PJ's. It really is that simple.
A hand written letter or card - In today's digital world, we forget how thoughtful handwritten notes are. The time and effort it takes to write your thoughts, share a story or memory or even a poem of how special someone is to you has to be one of the most romantic gifts you can give. If you are going for those extra brownie points then step it up a notch with a handmade card that features a photo or drawing of a special memory.
Create a book of vouchers – Every woman has different things they would love to receive on Valentines Day. Whether it is a foot rub, cooked meal, candlelit bath or a sunset walk on the beach. Give her a handmade book of vouchers that she can redeem whenever she wants to. It is a heart-felt gift that keeps on giving. We've even found these great free Printable Love Coupon Templates.
Tackle that Chore – Nothing says romance to a new mum like a sparkly clean house and clean washing that she didn't have to do herself! Send her on a walk or a coffee date; and while she is out get scrubbing!
Change the Sheets – With a newborn, washing the sheets is probably pretty low on the priority list. However, spoiling your partner by washing the sheets and making the bed is a great gift. There is nothing quite like sinking into a freshly washed and made bed at night.
"A sleep in and breakfast made at home or out. A voucher to get a pedicure would be amazing too!" - Krysie from the Milk & Love Community
Gifts Under $50
Trees and Plants – For a relatively inexpensive yet beautiful gift you cannot go wrong with flowering plants or fruit trees. They are generally available locally so if you don't remember to shop ahead this can be a great last minute gift idea that will last a lot longer than a bunch of flowers, and wont be sold out.
Candles – Nothing says romance like a candle! Pair a beautiful scented candle with a romantic bath or massage to make the perfect Valentines Day for your partner. We love the Poet candle from The Northern Light Candle Company.
Chocolate – Enough said! Just don't try eating any of it.
Books and Journals – There is so much opportunity here. Whether it is a great book for her to curl up on the couch with (coupled with me time – see above), or a Journal of Love Poems that can romance the heart, books are a great option on a small budget. Check out these great ones:
She – book for mums. A collection of inspirational quotes to celebrate and thank that special woman in your life.
Celebrating You – book for mums. A whimsical collection of illustrations that honors that special woman.
Personalised Reasons I love You Book. If you are feeling inspired and creative, this beautiful personalised book is a super sweet Valentines Day gift. The pages have guides and ideas to help create a beautiful book of love for your partner.
Couples Board Games – Add some fun and spice to your relationship with a new board game for couples. Be as tame or as adventurous as you like.
Essential Oils – Essential Oils are all the rage. You can grab some fantastic blends; just pick the type you think your partner needs! You can also spice up that home massage with beautiful essential massage oils, like one of these bottles from Perfect Potion.
Eco-Friendly Gifts – If your partner is eco-conscious than a gift from Biome is the way to go. They have a great range of ethical and eco-friendly gifts from health and beauty to lifestyle and home. All their products are cruelty free and safe for the environment.
New Mum Gifts – And of course, Milk and Love stocks a wide range of gifts for new mums to suit any budget and mum.
"A fruit tree. Hubby knows I don't like a bunch of flowers that are just going to die so he either chooses a fruit tree or a flowering plant." - Sarah from the Milk & Love Community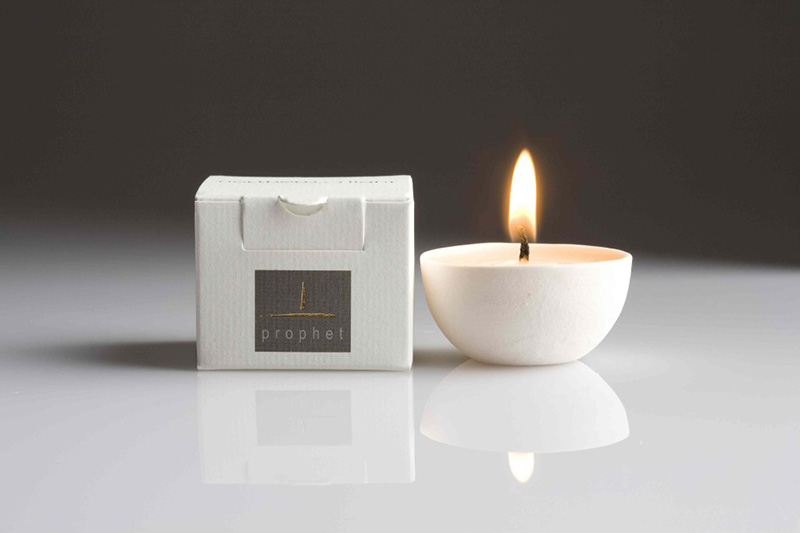 Gifts Under $100
Flowers! Flowers! Flowers! - Yes I know it's the Valentine's Day cliche but there is a reason for that. There aren't too many ladies out there who don't love a beautiful bunch of vibrant flowers to brighten up their day. If you happen to be in Brisbane, Francesca's Flowers have a stunning range and also deliver locally - Valentines day win!
Massage or Beauty Therapy - From massages and facial treatments to manicures and pedicures, you cannot go wrong! There is something very special about spoiling your partner with some pampering and me time. Endota Spa has a fantastic range of products and experiences that help women reconnect with their "best me". Check them out for a gift she will definitely appreciate!
Jewellery - It is another cliché but for some, diamonds really are a girls' best friend! Step outside of the norm and search for antique pieces or rare finds that could one day become a family heirloom. New mums will also love the beautiful keepsake DNA jewellery you can create through places like Beyond The Willow Tree. They make beautiful gifts formed from pieces of mum and bub that will be treasured forever.
A Gift of Experience - For the adventurous partner, buy an experience from Red Balloon. There are so many to choose from, and there are even family friendly experiences so you can take the baby along too.
Clothing & Accessories - You could also let your partner take the decision out of your hands and decide what she wants with a Milk and Love Gift Voucher. There are so many gorgeous clothes and accessories to choose from, and with a 2-year expiry date she can take her time deciding.
"I will never say no to a massage voucher. It's amazing how much an hour of 'me' time can make you feel" - Kate from the Milk & Love Community
"A day spa (massage/mani-pedi/facials) and a nice dinner out with my hubby and bub ...and maybe some diamond earrings" - Cheryl from the Milk & Love Community
Above all, Valentines Day is about expressing your love and appreciation for each other. Make your gift special and thoughtful and you cannot go wrong!
Have a beautiful Valentine's Day.