Posted by Milk and Love on 25th Nov 2017
Eco Friendly Gifts for Christmas are a beautiful way to show you care, with beautiful hand-crafted options, and products that are gentle on the earth and made to last.
As awareness about the importance of looking after our planet and reducing our waste grows, eco-friendly gifts are the latest trend, and it is here to stay.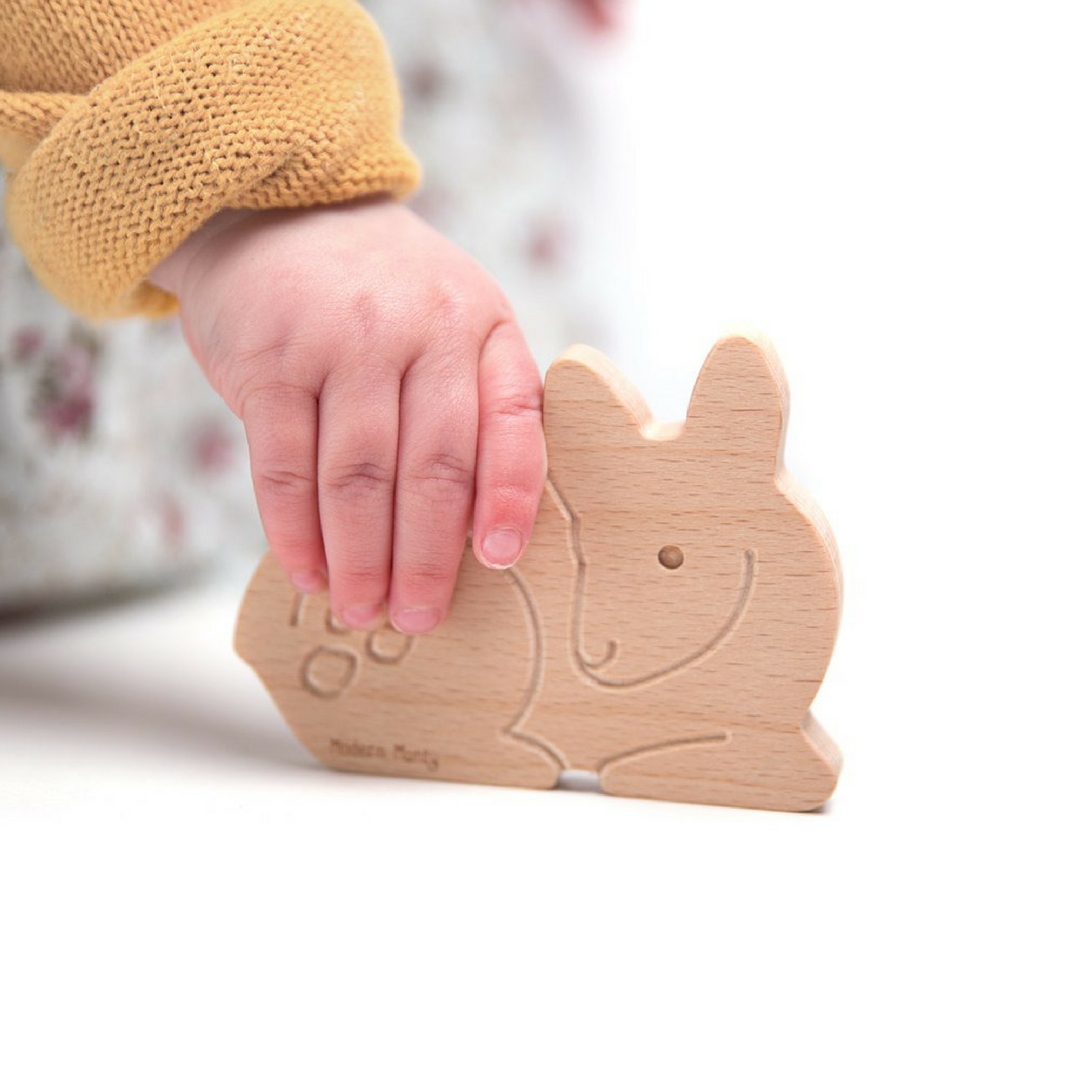 The Milk and Love team put their heads together to help you find unique and thoughtful gifts for Mums and Babies this year that are sustainable and made with love and care. We've looked high and low for small brands and beautiful products for you to enjoy buying for friends and family (or yourself!) this Christmas.
Mum and baby will love the natural scandi-inspired hand crafted wooden toys. Or luxurious organic cotton clothing that looks and feels amazing, is soft on skin and eco friendly. You will be giving a present they love, and doing your part to protect our environment.
Keep reading for a great selection of gift ideas from hand crafted baby toys and clothes to keepsake books and sustainable wrapping paper. You are sure to find something to tick all the boxes for a unique and sustainable gift this Christmas.
Eco Baby Gift Ideas
1. Wooden Baby Teether Toys – Fawn
This lovingly handmade teether toy is a great gift idea for new babies and toddlers.
This eco friendly teether toy is created from natural, sustainable beech wood and handmade by a family business in Queensland. This premium wooden fawn is tested to Australian safety standards and will not splinter. It is also naturally anti-bacterial!
The Montessori inspired design is perfect for play and learn, or displayed in your little ones room. Each toy is unique with different grain patterns and subtle colours. Not to mention the sweet little cotton drawstring bag it comes with.
Another beautiful small gift for babies this Christmas are these gorgeous melodious, easy to grip wooden rattles. The combination of sound and texture is delightfully natural in this wooden design. These wooden baby rattles are hand-crafted by a Small Australian Family Business from natural and non-toxic beech wood.
Babies are curious. They learn and explore by putting everything into their mouth. The green and eco-friendly beech wood does not splinter, is naturally anti-bacterial and has been sanded to a silky smooth finish.
Each rattle comes with its own organic cotton drawstring bag.
We love soft and pure organic cotton fabric. It is more durable than standard cotton, and you have the extra peace of mind that you're minimizing the chemicals in your home. These GOT's certified organic baby clothes are a great investment, made to be loved and worn and then passed on. The material is breathable, comfy and looks adorable on!
Perfect to give as a thoughtful Christmas Gift that just keeps on giving.
4. Baby Soft Toys.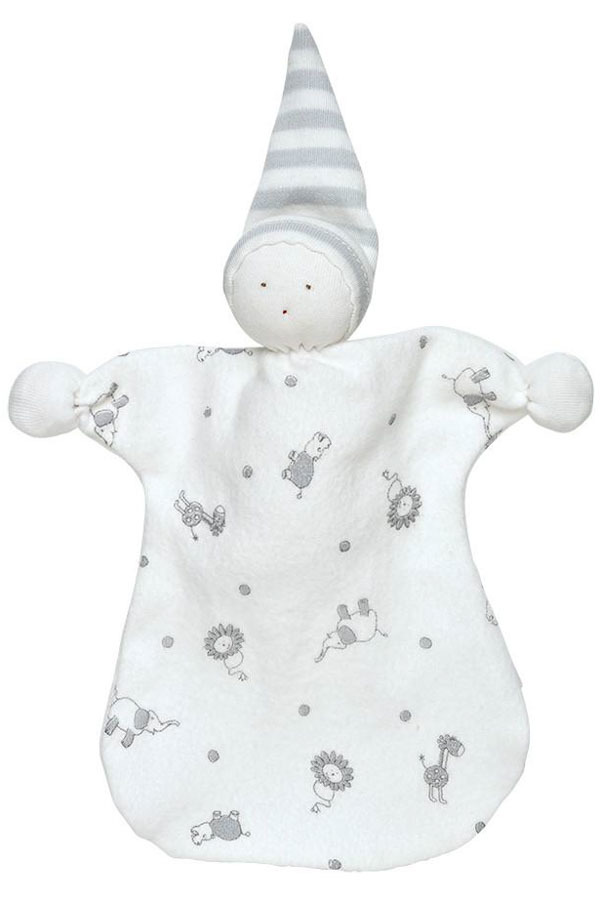 As environmentally conscious people, we want to be sure we provide the safest toys for our babies, that are also sustainable and environmentally friendly.
These adorable baby soft toys are made with ultra soft 100% Egyptian organic cotton with absolutely no nasties in them. They are safe and non-toxic for those curious little mouths to chew on.
Gift Ideas for Mum this Christmas
1. Infinitely versatile nursing scarf
These gorgeous infinity scarves are incredible versatile, created as one long loop that can be worn as an accessory, or used as a breastfeeding cover. They're very popular with our customers! Made with 100% premium cotton muslin fabric that is made to be loved and worn! Perfect for a new mum or mum-to-be, this is one luxurious product that will be worn over and over!
I've given this book to wonderful women in my life, and hands down, it is the one gift that can uplift and show appreciation for someone special whenever they need it. A beautiful Christmas gift for the women in your life that you think are amazing. This whimsically illustrated book of statements that celebrates the amazing person she is.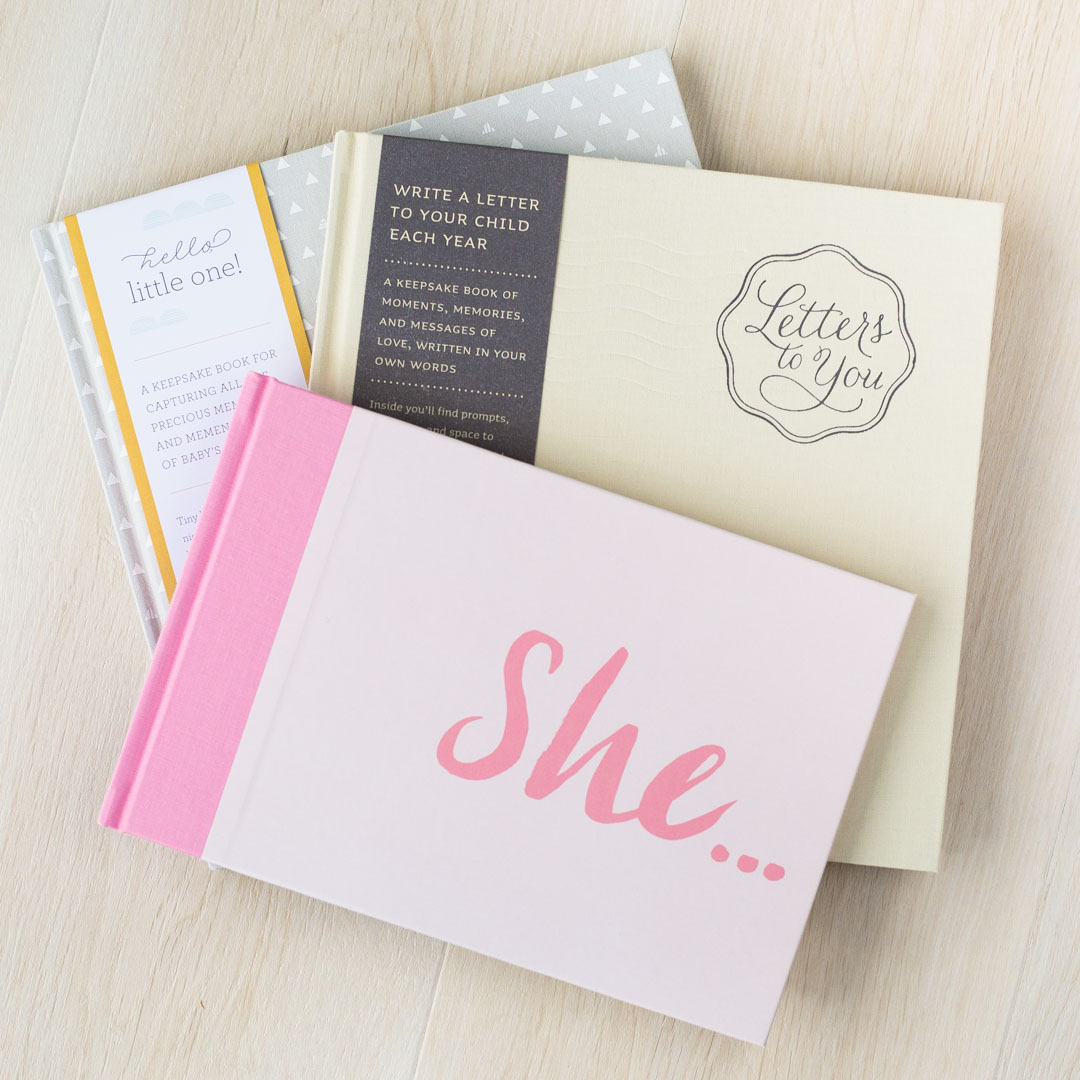 This beautifully designed hardcover book brings together a collection of statements that attest to the strength, beauty, wisdom and tenderness that so many amazing women possess.
Another beautiful gift to make someone smile, and acknowledge the special role they play in your life this Christmas. Give her the gift of beautiful words that celebrate her, bound up in a luxurious hardcover with cloth spine and gilded edges.
It is so hard to find a good reusable water bottle! We searched high and low for the perfect reusable water bottle – one of the essentials of motherhood!
This double insulated stainless-steel water bottle will keep your cold water cold for up to 24 hours, and warm liquids warm for 4 hours. The unique faux wood print on the bottle was voted a favourite by our community!
It is a great gift idea for a mum who is breastfeeding. That thirst strikes as soon as you start feeding!
5. Reusable Coffee Cup – Large/Small
It is estimated that Australians throw away a billion takeaway coffee cups a year. Most of which cannot be recycled. As a busy mum, coffee is a must! But you don't want to contribute to the waste.
These stylish eco friendly reusable coffee cups are a MUST for any coffee loving mum in your life. The double walled stainless steel design and tight fitting silicone lid keeps your coffee hot and your fingers cool!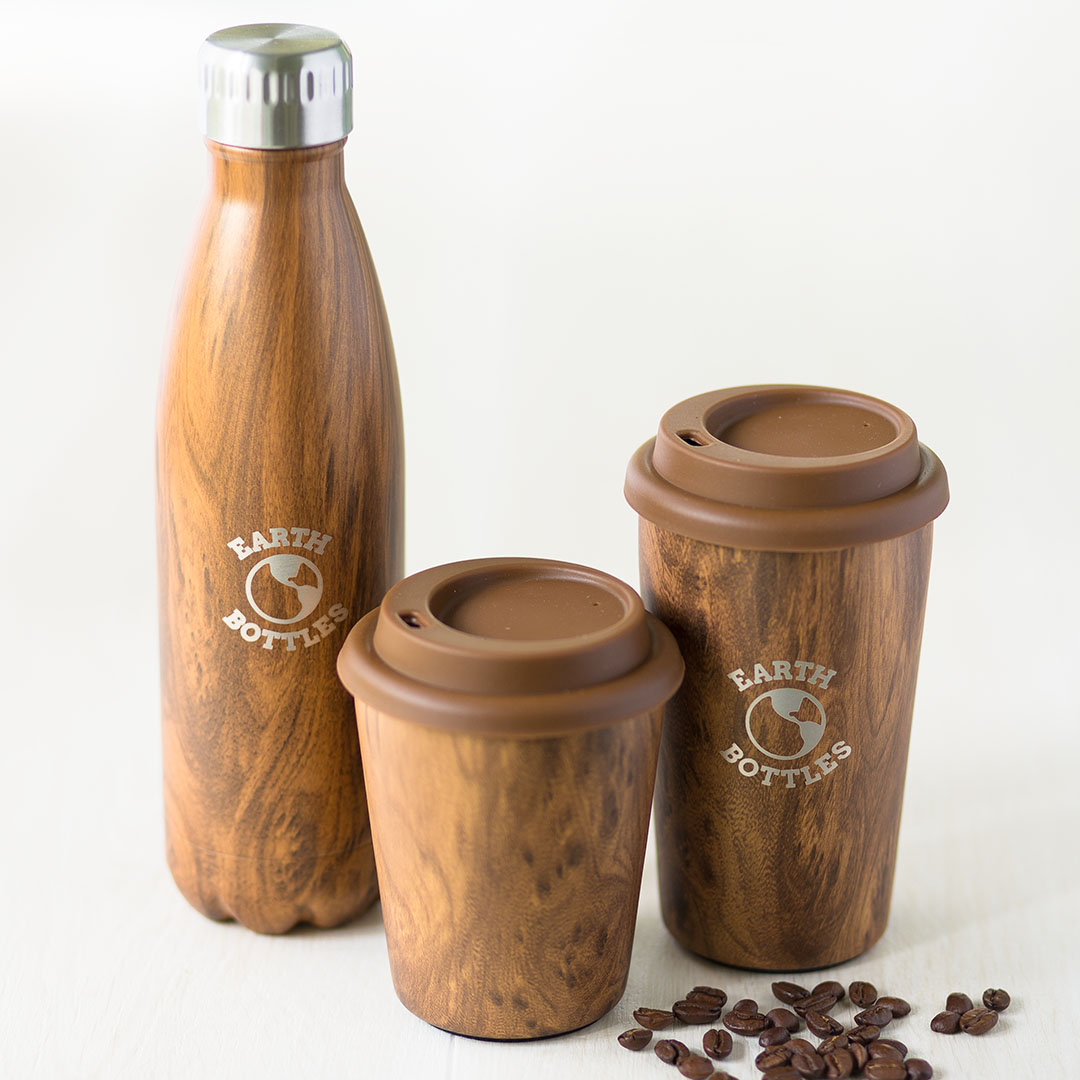 Gift Ideas for Newborn Babies
Watching your baby grow, learn and develop into a young adult is amazing. It seems to go so fast. In the blink of an eye they are all grown up and ready to move out! Over the years you collect many precious memories that you never want to forget.
The sweet "Letters to You" cloth bound hardcover book is perfect to journal those special moments. It has 18 years worth of prompts, questions, and a space to write a letter each year.
There is nothing so precious as witnessing all the first milestones of your baby. Be it their first smile, tooth, or step. These cherished memories belong in a special keepsake, which you can treasure and look back at as your baby grows.
The elegant and modern cloth hardcover "First Year Book" is full of sweet quotations and original illustrations. Inside you will also find prompts to help you journal the first year of your baby's life.
Green Wrapping Paper Alternatives
Buying festive wrapping paper to use only once is something we can all improve on. Some green alternatives are to always buy wrapping paper (not foil based), that can go in the recycling bin afterwards, or re-use newspaper or recycled kraft paper to wrap with.
You can also use fabric scraps, tied up with string, or another alternative is to include a stylish re-usable shopping bag as part of your gift, that you use to wrap the rest of the gift in. Simply put the gift in the bag and tie up the handles, or tie with string, and you have an extra component to your gift!
1. Reusable Bag - Fabric Gift Bags
We came across these envirosax reusable bags and fell in love with the unique designs and the perfect size of the folded up bag that can fit into the palm of your hand (or corner of your handbag!). They're perfect for anyone who forgets their green bags at the shops!
As strong as a suitcase, and light as a lipstick, the small storage space makes these a winner for us! Throw one (or a few) into your handbag or nappy bag and you will always have an eco friendly alternative to plastic bags within reach.
The versatile reusable bags come in a beautiful range of patterns and colours. The inks and dyes are eco friendly, yet wont fade when washed. The sustainable and green reusable bags are perfect for shopping, gift wrapping and pretty much anything else you can think of!
Image Source: Ekko World
Teaching our children about sustainable products that are non-toxic to our environment is one of the most important lessons we can impart. What better way to start then by encouraging your child to use an envirosax reusable bag?
They are a great Christmas eco friendly gift. Slip a few more presents inside and the bag acts as wrapping paper! The lovely bags come in fun patterns for children and fold up small for storage.
Eco-friendly Christmas Gifts are a fabulous alternative to the many cheap plastic products on the market that have such a short life span before ending up in the dump. When choosing a gift make sure it is something that will last, that can be handed down, recycled, or eventually, will break down if no longer used and help us take care of our precious planet.
What green gifts have you loved or given to friends and family?