Enjoy quick and easy breastfeeding access in your active wear, with fabulous zippers on each side that are integrated with this well fitted t-shirt design. Made with incredibly soft and comfortable bamboo/spandex and breathable mesh. These sports t-shirts are designed to be worn during both pregnancy and breastfeeding, as they are a little longer than usual, and have lovely stretch in the fabric.
This maternity and breastfeeding sports t-shirt is funky and functional and a great option for staying active and still being able to breastfeeding anywhere, anytime.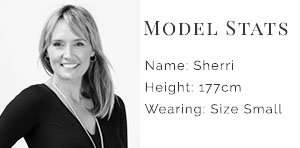 Why we love Cadenshae Nursing Activewear
We love the Cadenshae brand, all of their products are made with high quality fabrics and the team ensure that all of the manufacturers they work with comply to all the current safety standards and working conditions are fair. These choices makes this brand one of the most eco friendly active wear brands available. Cadenshae ensure that any of the fabrics they use are produced ethically and are free from harmful substances. The Cadenshae team also recycle as much as they can, and where possible minimise the use of plastic bags. You can read more about the founder Nikki and how Cadenshae came about in our Cadenshae Active Wear Interview.
PLEASE NOTE: These tops are generous in sizing, as well as being a lovely, soft stretchy fabric. If you are wanting it to be fairly fitted we suggest going down a size. This model is wearing a medium and is 5'9".
Fabric: Front panel: 95% Viscose made from Bamboo, 5% Spandex. Back Panel: Polyester Mesh