Cake Lingerie are an Australian brand that designs bras in line with standard Australian measurements .
FIND YOUR BRA SIZE
Bra sizes normally consist of a number and a letter (for example 75C). The number shows the size of the underband and the letter represents the cup size.
Once you have found your size (number and letter) you can consult the chart below to see which size to order when buying a Cake Bra. First you need to take your measurements. So find a tape measure, put on a soft unpadded, non-wired bra, and breathe out!
Taking your measurements
The first step is to calculate your lower bust measurement or band.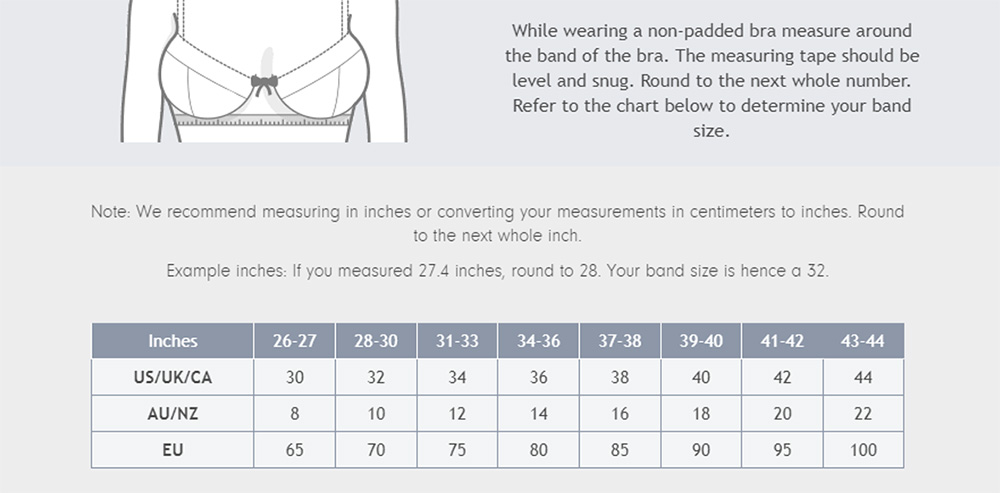 Secondly, measure your over bust area to determine the cup size.

Now use both measurements to calculate your bra size.