Posted by Corryn Barakat on 17th Jun 2021
The temperature is dropping and we are getting out ALL of our jackets and scarves to stay rugged up this week! I've also been using Essential Oils 24/7 at home and at work to keep us all healthy and well.
I thought you might like some of the new blends we've been using this year, so I've listed out my top 5 below.
My 5 Favourite Essential Oils for Family Wellness in Winter
1. Aroma Snooze Essential Oil: this is hands down, my favourite scent for relaxation and sleep. I use it for nap time for my 2 year old, and bed time for the whole family.
2. Immune Boost Essential Oil: this is new for us this year. It is great for purifying and cleansing the air at home and at work, with anti-microbal properties combined with clearing congestion and supporting healthy immune function.
3. Breathe Essential Oil: this is my husbands favourite blend! Ideal for clearing congestion and improving breathing when the sniffles start. We use this one whenever someone starts sniffling!
4. Winter Rescue Essential Oil: A gentle combination of eucalypt and lavender makes this perfect for using during nap time and overnight for your children especially. Helping with breathing and relaxing.
5. Child Calming Essential Oil: This is a year round favourite of mine for helping everyone to calm down from the late afternoon and evening. The comforting and peaceful aroma helps with relaxing and slowing the pace.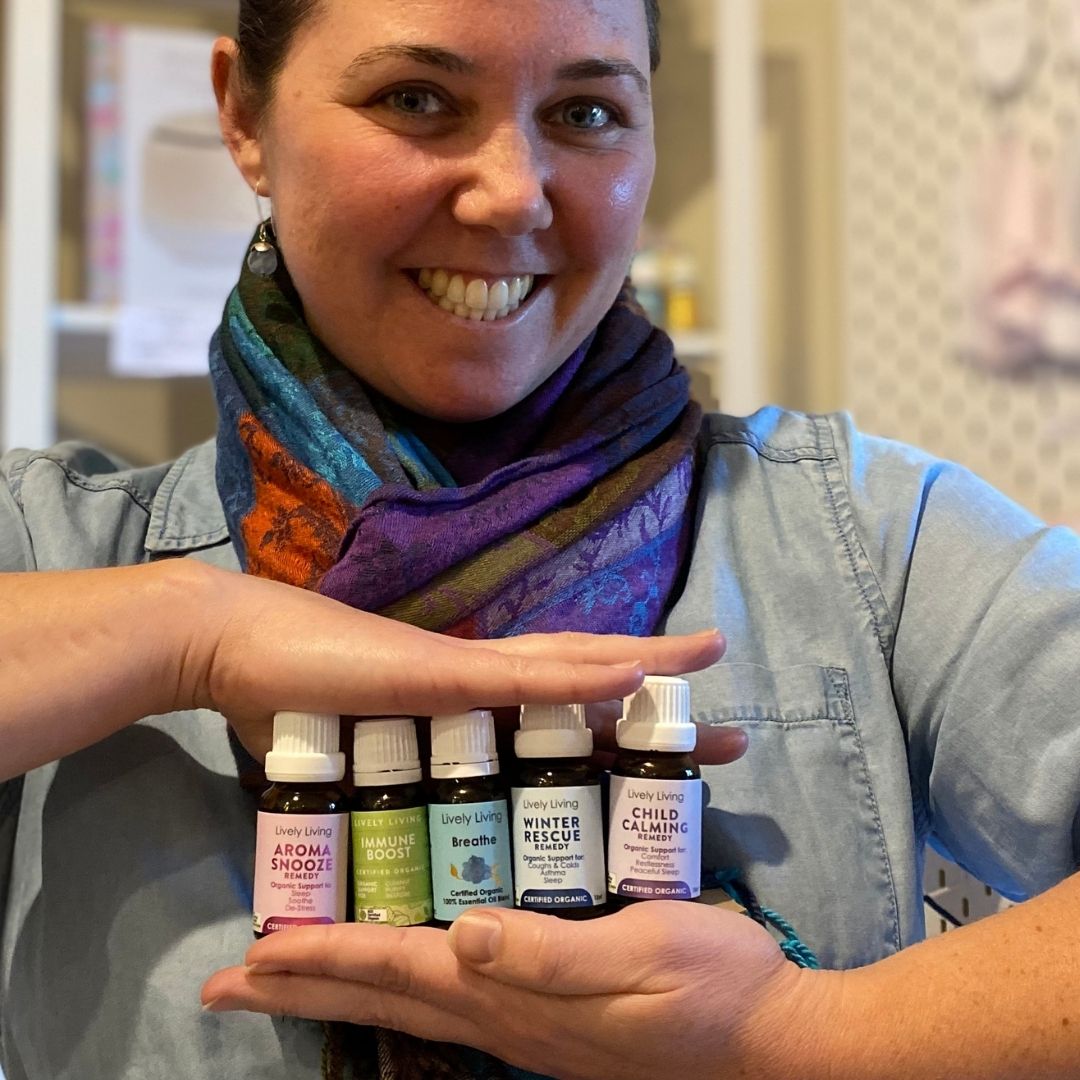 We also have some great bundles that are at a great price right now, so check them out here:
---
About the Author
Corryn is a lover of coffee, hugs and sunshine. Mum of 3 and founder of Milk and Love, Corryn loves chatting to new mums and pregnant mums. She has extensive breastfeeding experience, and is an advocate for gentle parenting, cosleeping and looking after Mum's mental health... read more about Corryn here