Posted by Rosanna Paul on 11th Apr 2018
I love that feeling of wearing something new. The excitement of purchasing the perfect piece that seems to look great with everything and makes all my other clothes feel fresh and up to date. I also love how it feels to pull out an old favourite and give it new life, introduce my old friend to my new love and see how they get along. Hopefully they have a long and happy union, free from piling and fading and shapelessness.
There is nothing more frustrating than purchasing new clothes and finding that after one wash they just don't hold up. The excitement of a new purchase quickly fizzles and a sick feeling of wasted money ensues. And STILL I have nothing to wear!
Cheap clothes are rarely a bargain. Sure, there is the initial thrill, but it's usually short lived and the feeling often doesn't last past the first wear. If measured by the garments longevity, how well it serves its purpose or whether it works with an existing wardrobe of clothes, the cost per wear can be high.
Instead, think about those times when you purchased something that has stood the test of time. It seemed to go with everything, still looks good wash after wash (if not better) and even though the years may have past when it was new and on high rotation, it is still a firm favourite that you fall back in love with over and over again.
As mum's we sometimes struggle to spend money on ourselves. It can feel a bit frivolous to spend a lot on maternity clothes or nursing tops and dresses when they are worn for a reasonably short period of time. But done right they can last you through multiple babies, transcend trends and even be worn, long after their original functionality is no longer needed.
So you need a few more reasons why you should avoid cheap Breastfeeding Dresses & Tops…
Your changing body! Better quality fabrics will mean a more flattering fit and that your clothes are comfortable and feel great to wear. You want clothes that are versatile and can stretch with you and go back into shape. Cheap clothes are made from cheap fabrics that will disappoint.
Clever Breastfeeding Design. All garments are not created equally when it comes to well thought out functionality that makes it easy to feed your baby. Specialist brands are tried and tested.
Sustainability is not usually a factor in the manufacturing of cheap clothes. This means fabrics may contain chemicals that you don't want on your pregnant or lactating body or anywhere near your new baby. Certified organic fabrics do not use harmful chemicals.
3 tips for building a Beautiful Collection of Nursing Clothes…
1. Think about where you are in your maternity or breastfeeding journey.
You can start building a wardrobe of easy nursing dresses and tops whilst you are still at the maternity stage by choosing dresses and tops that also have breastfeeding access. Early to mid pregnancy is a great time to shop for clothes that serve both functions. Around one month after your baby is born your breasts settle down and your body starts to return to shape. This is when you will be able to pull out those earlier pregnancy clothes - but only if they are also breastfeeding friendly.
2. Choose a basic colour pallet:
Two neutrals and one colour is a great starting point. Build on what you already have in your wardrobe so it mixes with the clothes that you already have. Block colours work best as a basic but if you need some pattern in your life think classic stripes or smaller patterns as these tend be easier to wear on high repeat without seeming like you are wearing the same thing everyday! If you are looking for a bit more colour you can always use accessories to jazz things up!
3. Versatility & Layering:
Think dressing for day/night, maternity/postpartum and summer/winter. Purchasing clothes that can be layered or accessorised to suit a multitude of occasions or functions is key. A summer maternity dress can easily turn into a winter version with the addition of a jacket or leggings.
So where do you find this holy grail of perfect Nursing Tops and Dresses?
I thought you would never ask! At Milk and Love we do the hard work for you. Our whole life is spent in search of brands that produce high quality breastfeeding clothes using natural fibers that are easy to nurse in. And I'm happy to report that quality does not have to break the bank!
Our go to range of Breastfeeding Essentials includes the Mothers En Vogue and MILKER brands that are both made by and for mothers!
Here's a selection of what we have on offer, and better yet, they are all currently part of our 3 for 2 offer...
A black Nursing Dress or two...
Yes I know, it's in every fashion list ever made of what to include in a capsule wardrobe but that's because it works! It's the workhorse of your wardrobe and the great thing about black is that it is not obvious even if you need to wear it every other day.
Style it differently with jackets, vests, leggings, scarves, shirts and accessories for very different looks. It's also flattering and goes with almost every other colour and pattern known to woman. Start with a long sleeve for winter and a short sleeve for summer!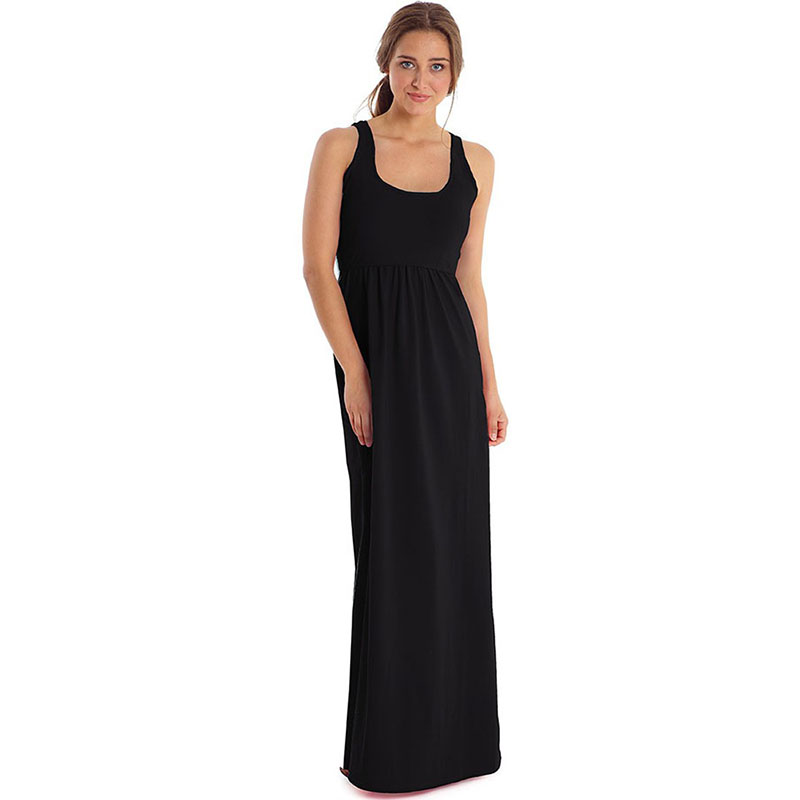 Organic Wide Neck Breastfeeding Maxi Tank Dress - Black
Navy Everything! Nursing Dresses & Tops.
Is the black of daytime dressing! Whilst Navy and Black find it difficult to be friends they are both besties with every other colour of the rainbow.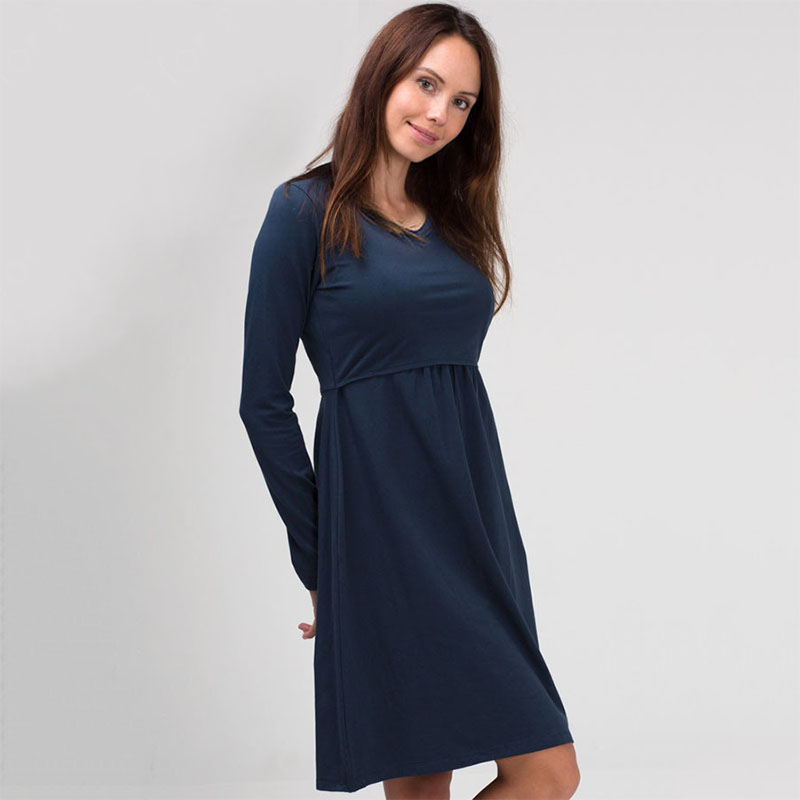 Organic V Neck Long Sleeve Breastfeeding Dress - Mood Indigo

Striped Nursing Tops
Nothing says French je nais c'est quoi like a striped t-shirt. It is the ultimate classic of timeless fashion and is always in! Despite what logic might dictate, horizontal stripes on a darker background are particularly flattering and can actually minimise the postpartum tum. (On this basis, vertical stripes are to be avoided at all costs!) Wear it un-tucked over darker bottoms to complete the look!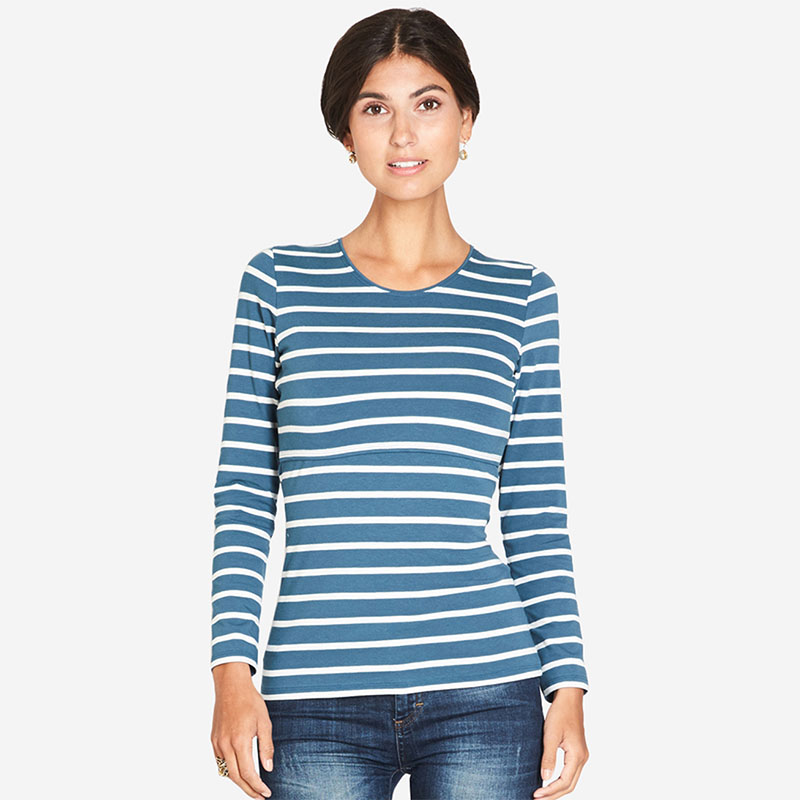 MILKER Organic Round Neck Long Sleeve Breastfeeding Top - Blue Stripe

A Pop of Colour!
The thing about colour is that if you love it, you won't get bored with it. At least that's the rules when painting a house! I think fashion is the same. Some colours just resonate and are a great way to lift an outfit or your day.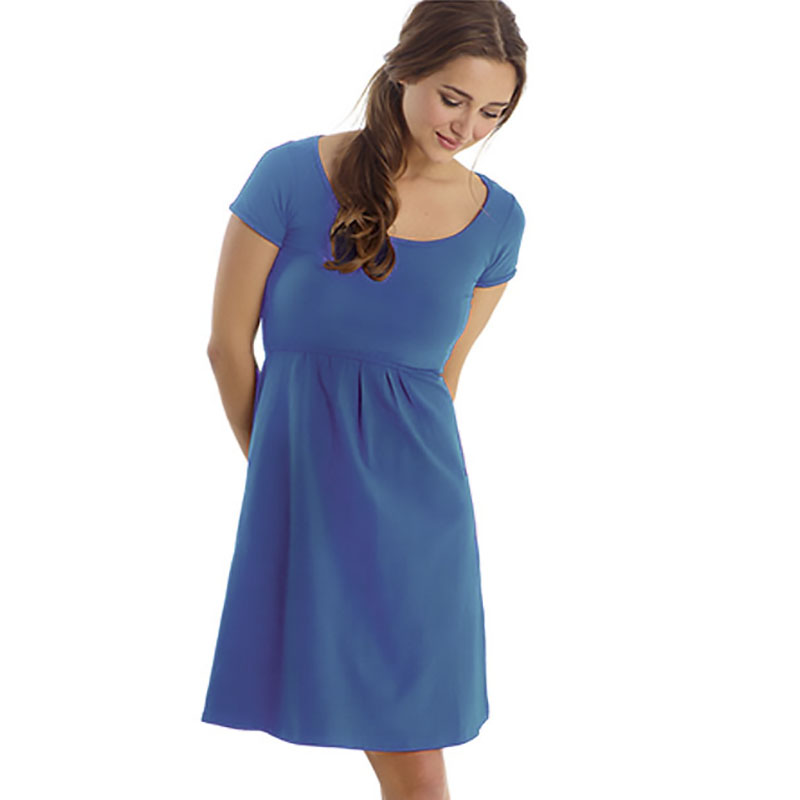 Organic Wide Neck Short Sleeve Breastfeeding Dress - Harbour Blue

Having a baby and being a mum are challenges enough without having to struggle with what to wear each day. Use this amazing transition in your life to start afresh and define your style! Life is too short not to feel great in the clothes you wear. Choose beautiful quality Breastfeeding tops & Dresses. Don't settle for average!
---
About the author
Rosanna is a mum of 4 who has always loved fashion, lives for school holidays, and finds it impossible to put down (or not binge watch) a good story. She loves to help customers create a functional wardrobe that makes it easy and enjoyable to get ready in the morning, while have something to wear for every occasion, and most importantly, feel lovely and stylish. Read more about Rosanna here.
---