Posted by Breastfeeding Clothes Specialist on 13th Apr 2017
It's not often that you find a stylish maternity top AND breastfeeding top that is so flattering and versatile that it comes in a tank version for Summer as well as a long sleeve version for Winter. Well, let me introduce you to the gorgeous Britney, one of our year on year bestselling maternity tops and stylish breastfeeding tops.
Made with Gorgeous Soft Natural Fabrics
Made with a soft and comfy Cotton / Modal blend in the block colours and 100% Cotton in this seasons prints, we're sure that you'll love wearing this nursing and maternity top all season long!
Wearing natural fabrics is so important for mothers. Clothes made with natural fabrics have verified health benefits including breathability, natural temperature regulation, water absorption, antimicrobial properties and more. It is particularly relevant to pregnant and breastfeeding mamas when your body temperature is all over the place and you are more likely to experience sensitivity to synthetic fabrics.
Not many people know of Modal, so let me introduce you to this gorgeous fabric! Modal is a bio-based textile that is created from the cellulose of beech trees. It is incredibly soft and performs like a natural fabric. It is created in a closed loop system, which means no chemical waste and is therefore better for the environment than many alternatives. It is also more durable than many other fabrics.
Designed by breastfeeding mums to be flattering during pregnancy and post-partum
The lovely Britney features a lovely, soft gather detail at the chest to create vertical flowing lines down the body gathering in at the bottom hem for an easy wearing style. It also has very discrete side seam breastfeeding access, so you can simply pull aside the front panel to access the generous nursing opening.
The loose stylish draped fabric is incredibly flattering for pregnant and post partum figures, with fitted neckline and sleeves.
Style the Britney top with jeans for a casual look or dress up with a jacket for work or a night out!
Available this season in four beautiful colours to suit your personal style ❤️
Our customers love the Britney Bubble Breastfeeding and Maternity Top
Read what our customers have to say about the Britney Bubble styles:
"I really love the dark blue 'denim' print on this top. I was really impressed with the style of print and it looks even better than the photos. Really great to dress up or down. Looks perfect with jeans or leggings and covers the post baby belly well!!"
~~~
"Material feels lovely on, shape is flattering even 5 days post partum. Sizing guide was accurate. Very happy with my purchase!"
~~~
"I absolutely love my top! Both colours are lovely and will go with such a variety of bottoms. The fabric is so soft. The style is trendy and comfy to wear. I'm usually a size S or M and I ordered the M which is a perfect fit for me."
~~~
"I'm xs/s with over generous bust and took the S. The style means it doesn't really matter I'm sure I could have gone either way as I'm finding out that the range is very understanding of mothers changing growing shape during pregnancy and beyond. This is really a very light material and so comfy to wear. The style means that I don't feel I need to "breathe in" to give myself that better shape after pregnancy. I can relax feeing good that my wobbly bits are hidden well. What is the most wonderful thing about this top is that it really is fun to wear and you look and feel up to date while having the discreet feeding access."
~~~
"I love this top I have it in 2 colours. Very comfy, lovely fabric, and hides my tummy!"
~~~
We love these pictures from @mumma.lozz showing off the winter green Britney Breastfeeding and Maternity Top (unfortunately this colour is sold out). For more style inspo and customer pics check out the Milk and Love Instagram page, or hashtag #milkandlovemum for the chance to be featured yourself!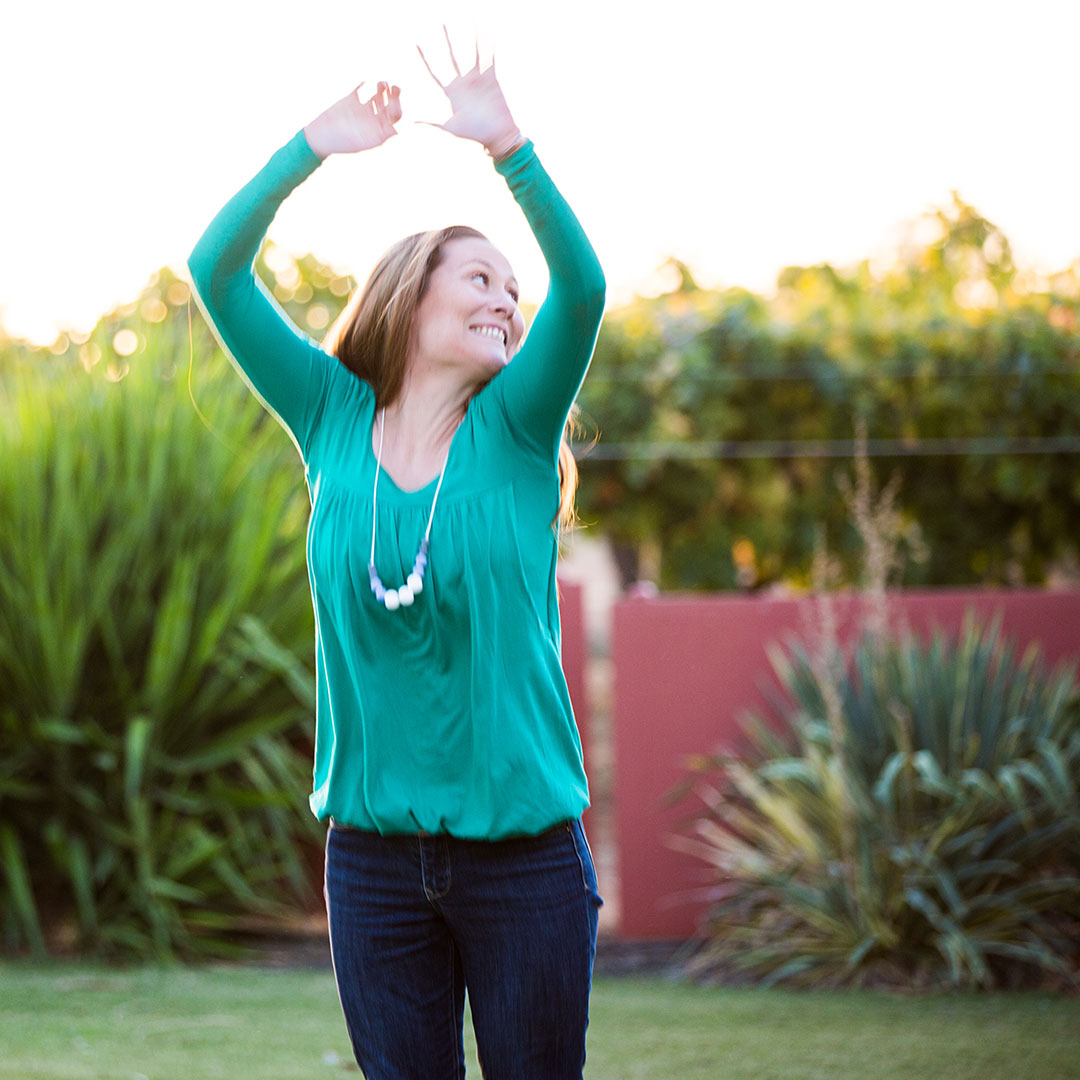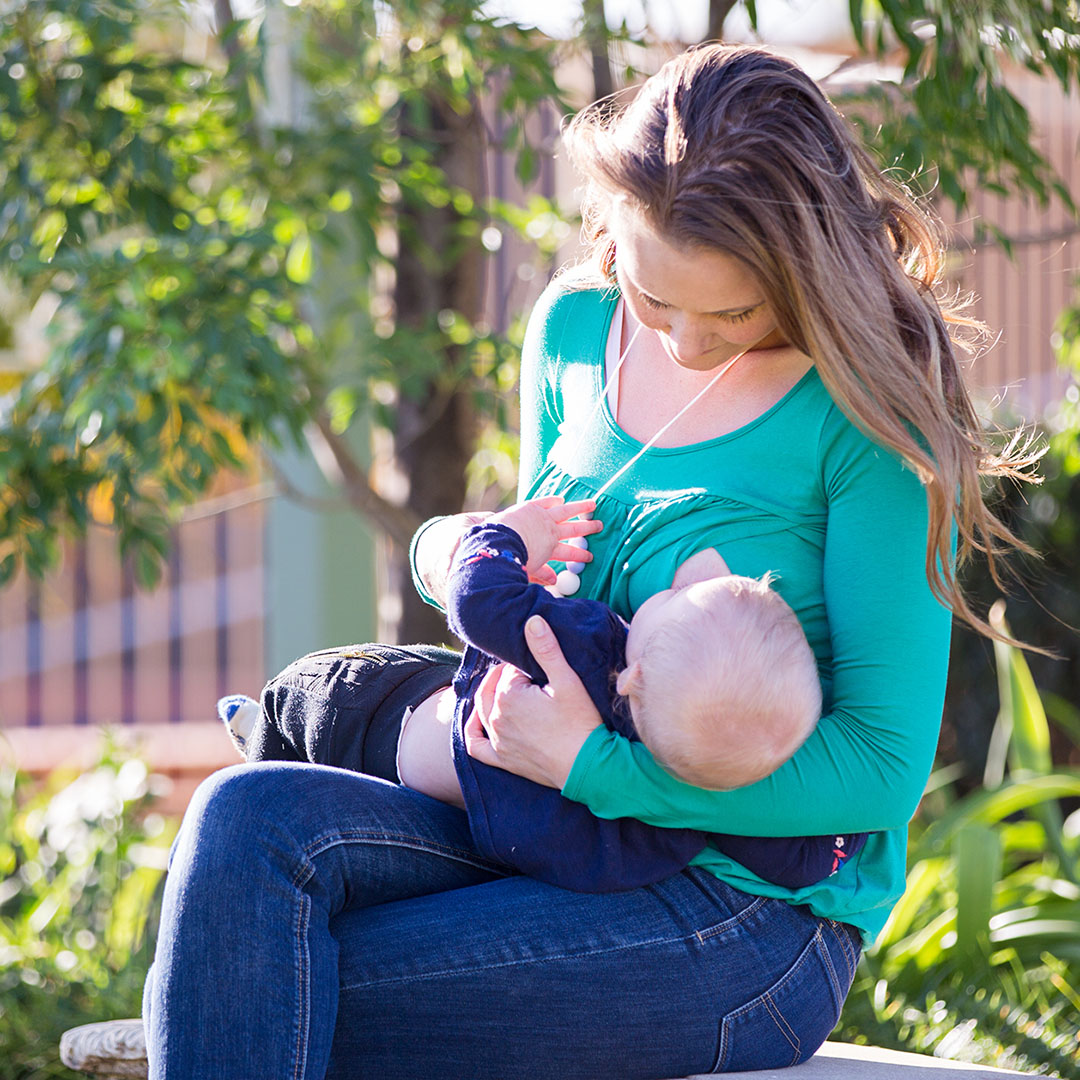 You can also check out a short clip on this flattering style and how easy and discrete the breastfeeding access is.