Posted by Corryn Barakat on 12th Sep 2019
Woot woot! Gorgeous new maternity dresses for Spring by LoveMilk have just arrived at Milk & Love HQ! We're already working out which ones we want in our wardrobes for summer.
Cleverly designed to drape lovingly over your bump during during pregnancy, and then to skim down your body postpartum. These styles also disguise breastfeeding access to make it easy to whip out a boob whenever you need. They are also easy to double pump in, without having to get undressed - WINNING!
LoveMilk is a Swedish brand that uses GOTS certified organic cotton and Tencel, so the natural fabrics are super soft and help to keep you regulate your body temperature, which is important when you're feeling hot and bothered through pregnancy and with a baby attached postpartum. They're also good for the environment, and sustainably made in Turkey.
Stylish Summer Maternity & Nursing Dresses by LoveMilk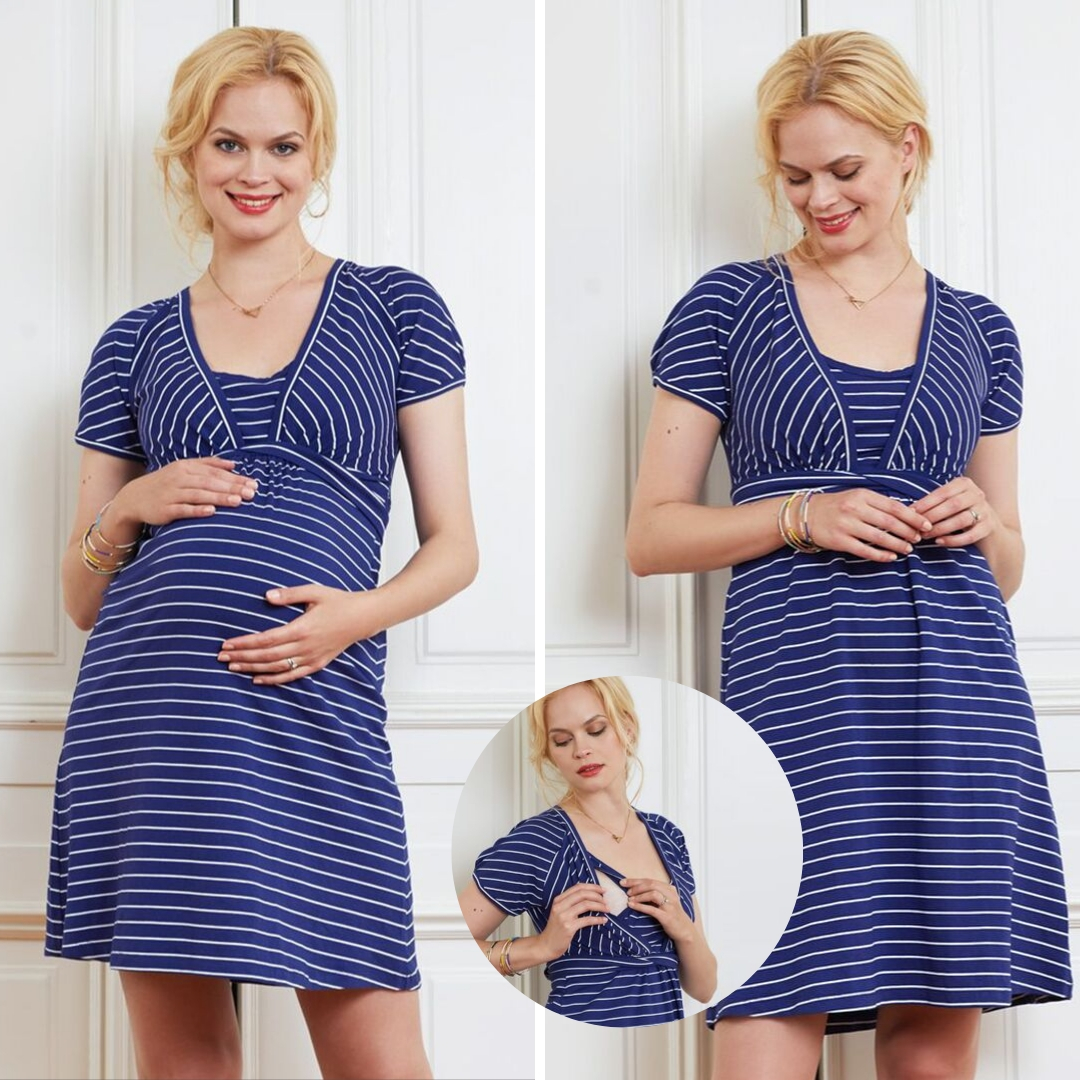 The Charlotte is a go-to everyday Summer Maternity & Nursing Dress you can wear all summer long
$129
Shop Charlotte Dress

---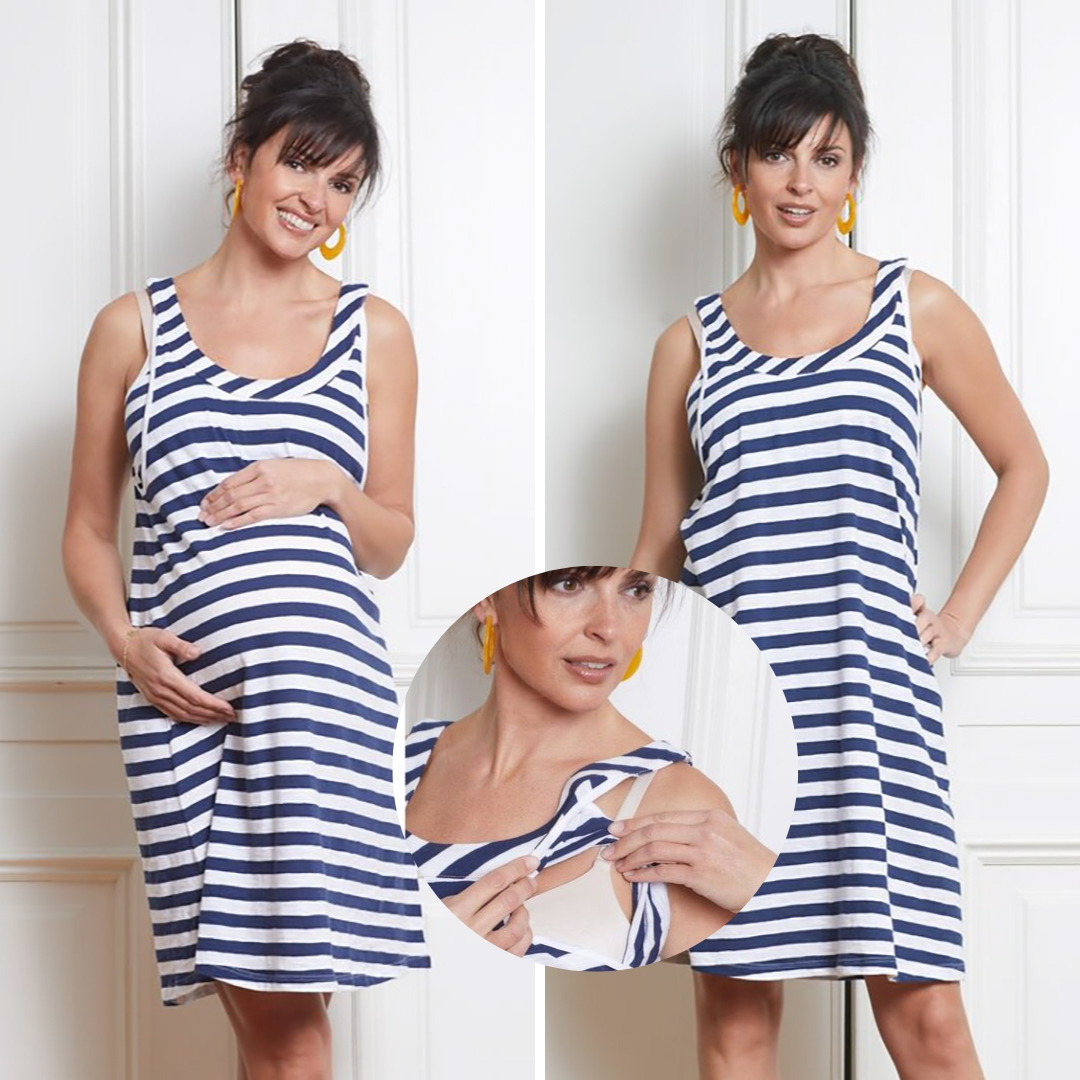 The Sienna Maternity Shift Dress with easy armhole Breastfeeding Access is made in soft and cool GOTS Certified Organic Cotton. We love the fresh blue and white stripe with relaxed fit for summer!
$99
Shop Sienna Maternity Shift Dress
---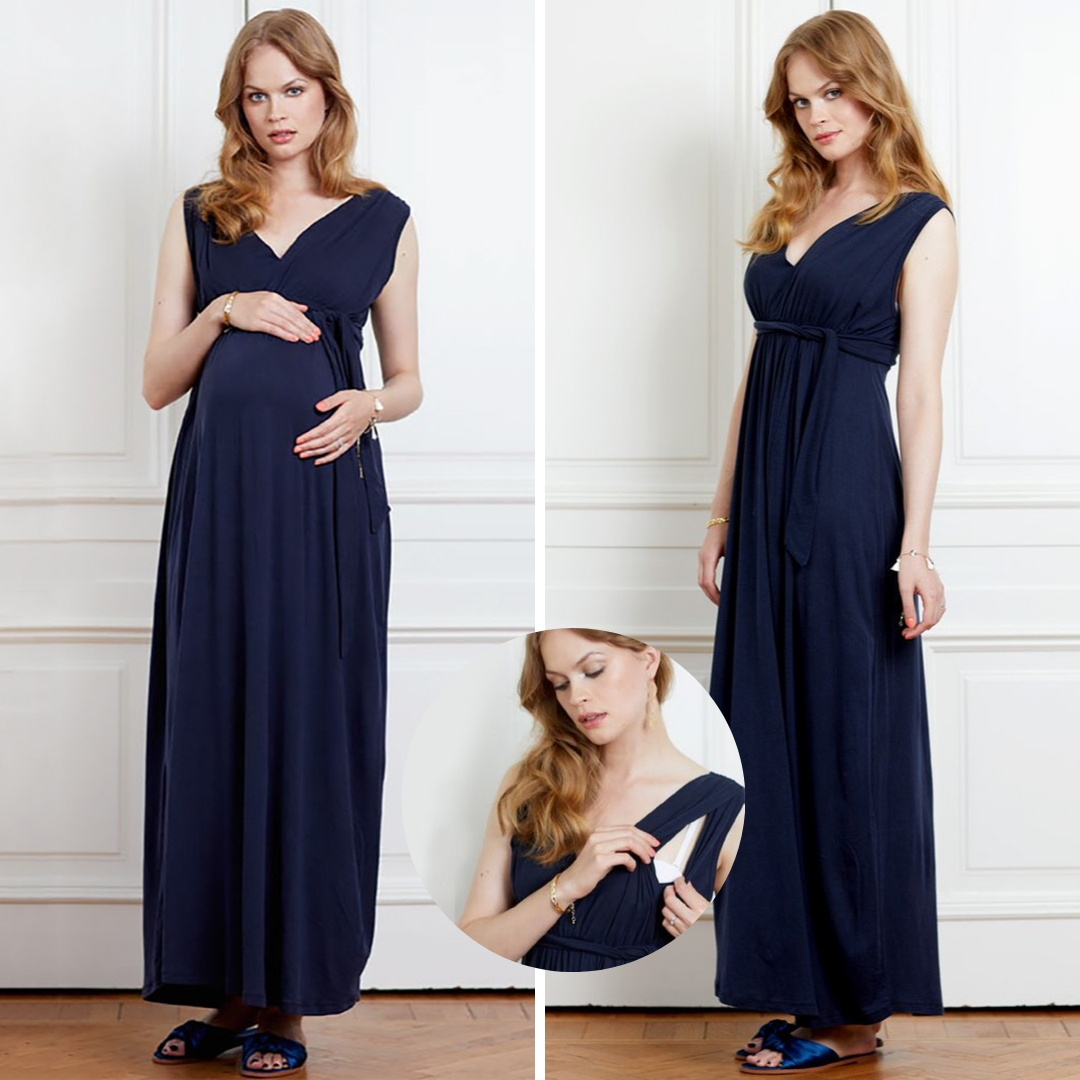 Your formal maternity dress is sorted with this incredibly flattering Lily Blue Maxi Maternity Dress with Breastfeeding Access in soft Tencel fabric. One to wear during pregnancy, breastfeeding and beyond.
$249
Shop Lily Blue Maxi Maternity Dress
---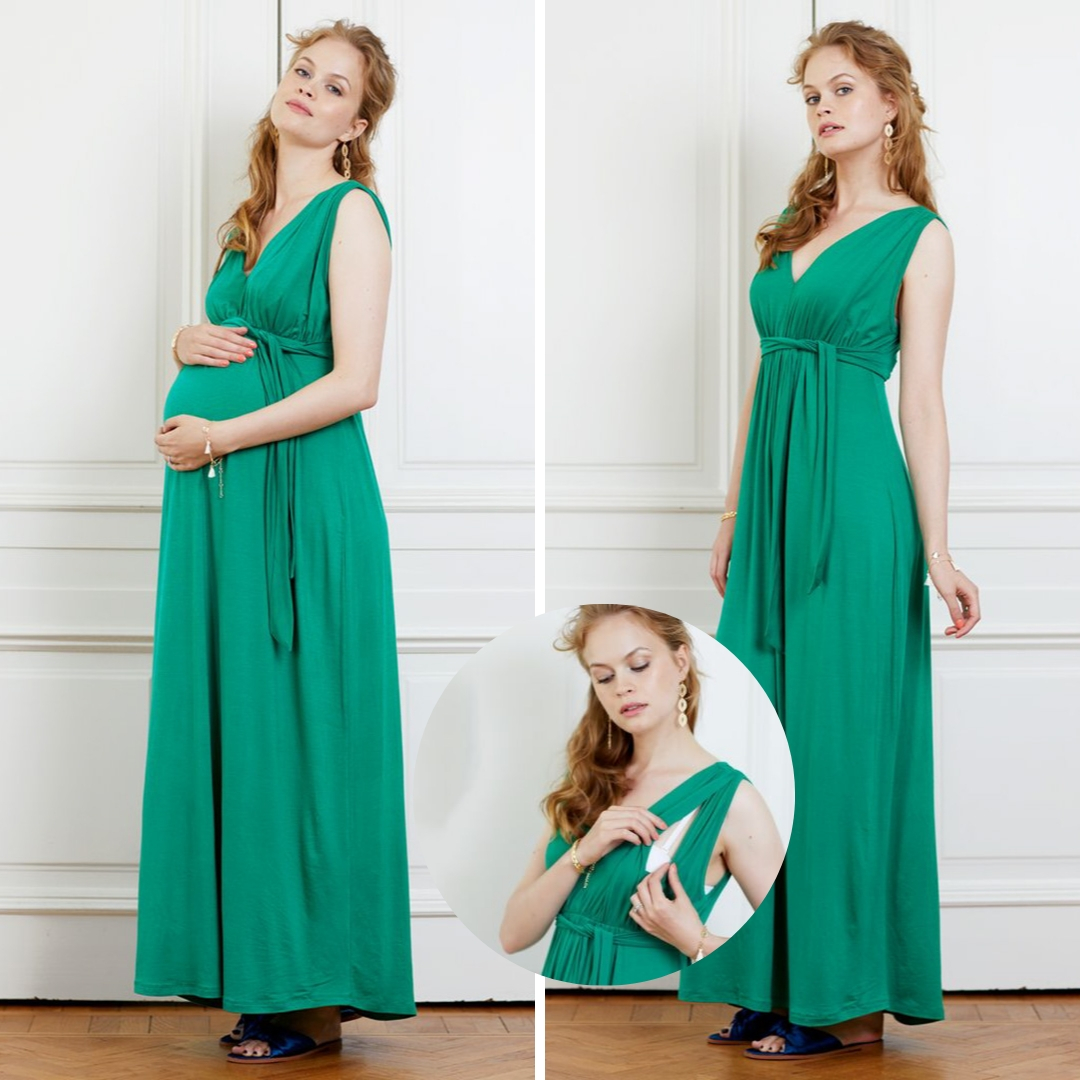 Lily now comes in this beautiful Malachite Green, for a stunning formal maternity dress you can wear to your baby shower or next formal event.
$249
Shop Lily Green Maxi Maternity Dress
---
About the author
Corryn is a lover of coffee, hugs and sunshine. Mum of 3 and founder of Milk and Love, Corryn loves chatting to new mums and pregnant mums. She has extensive breastfeeding experience, and is an advocate for gentle parenting, cosleeping and looking after Mum's mental health. Read more about Corryn here.
---