Posted by Corryn Barakat on Jul 08, 2022
When baby arrives it is super easy to send the most adorable new baby gifts with teeny tiny baby clothes, new baby toys, and more. But what about mum? She's been pregnant for the last 9 months, given birth, and is now navigating breastfeeding, sleep and how to care for a newborn, all with hormones that are going completely haywire!
It is a challenging time. You can support her and be there for her through this time and make a huge difference in her life. If you're looking for a thoughtful new mum gift that she'll really appreciate at this stage, we've got you covered. Read on for our tips of what she'll love to receive.
Nourish her from the inside out
Pregnancy, birth and breastfeeding are all extremely physically demanding. On top of that there are emotional and hormonal challenges that make it hard to get through the day. You can support her through this with superfoods that help give her a nutritional boost, and support her immune and hormonal systems. We love bone broths, protein powders and Franjo's motherhood blend to help nourish her from the inside out.
---
Want to get her some superfoods? Shop our range of superfoods for pregnancy and early motherhood here to find the best ones.
---
Breastfeeding Support
One of the most challenging things new mums are navigating is how to breastfeeding their new baby/s. 98% of women initiate breastfeeding and do their very best to breastfeed. You can support her with lactation cookies and breastfeeding tea to help boost her milk supply.
Wondering what lactation cookies are?
This blog explains in more detail what lactation cookies are, but basically they are foods that contain herbs and other supplements that can help to support healthy milk production.
Our most popular breastfeeding supplements are Choc Chip Lactation Cookies and Breastfeeding Tea.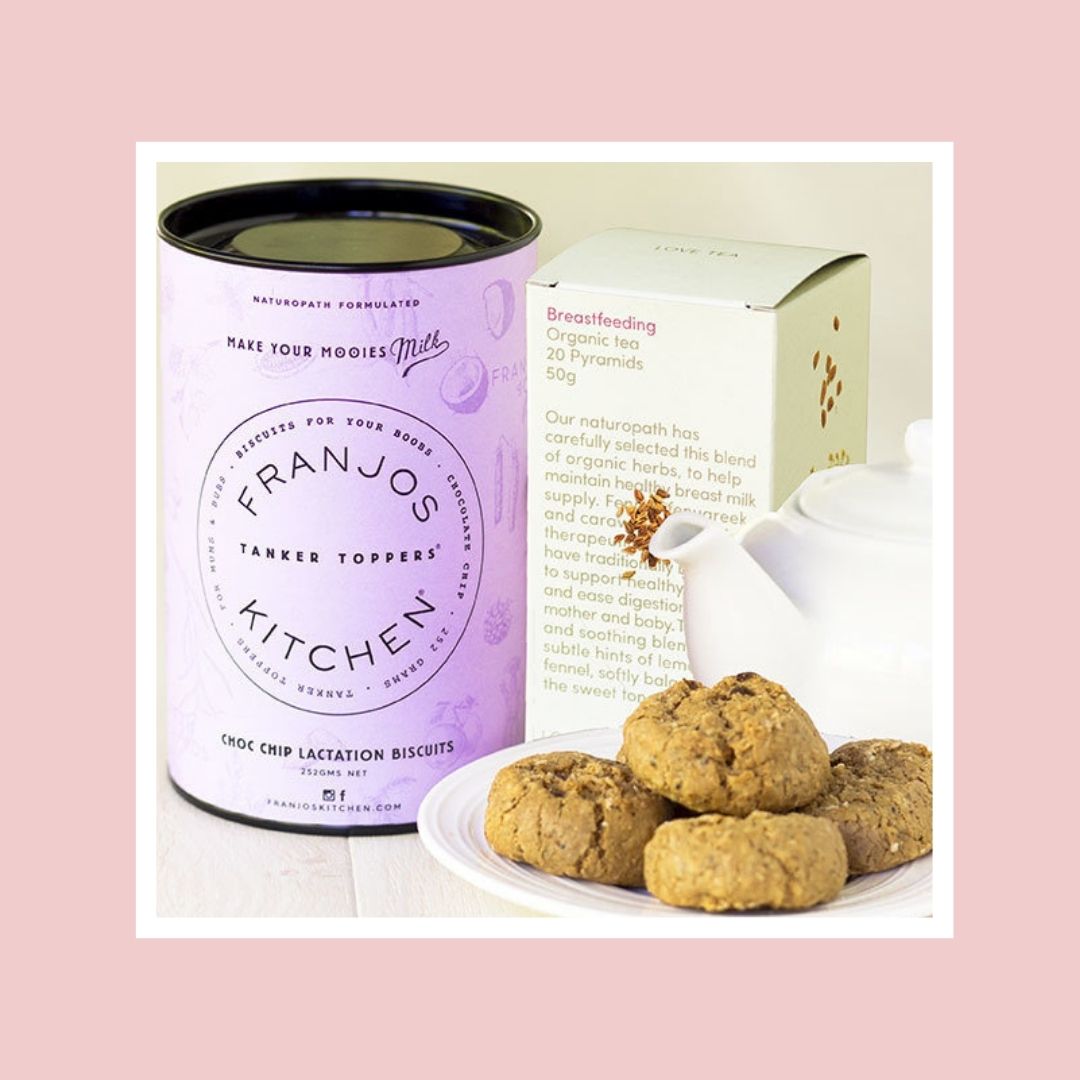 ---
You can shop the full range of lactation cookies and breastfeeding tea, including some more indulgent Lactation Brownie Mixes and Hot Chocolate for Breastfeeding. Yum!
---
Lift her spirits and help cultivate a positive mindset
It is amazing how helpful a positive mindset can be during challenging stages of life! We love the Project Goddess Affirmation Cards to help a new mum to lift her spirits and transition into motherhood.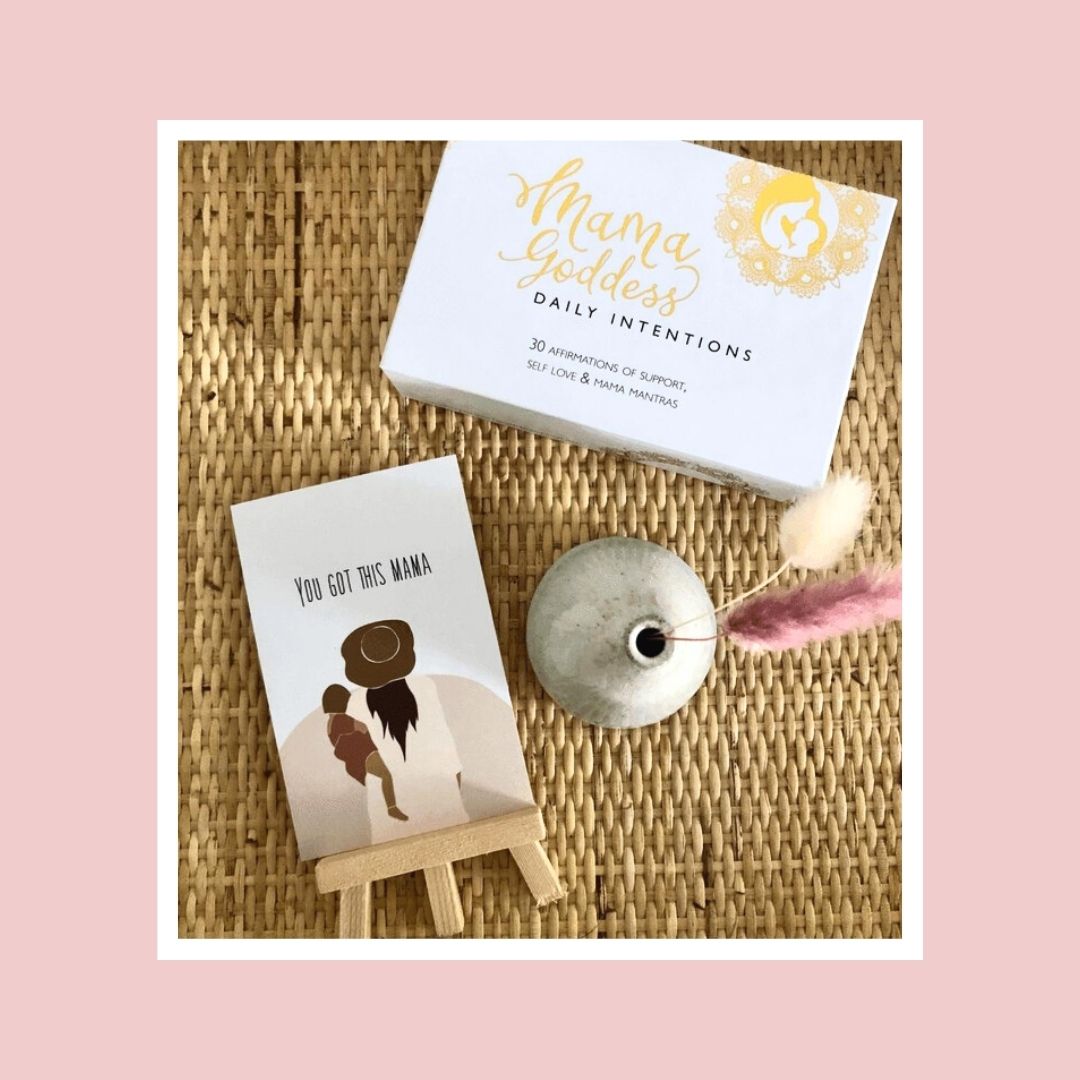 ---
Know a mum who needs more TLC and mood boosting? Check out our range of Self Care for New Mums for our favourite products for new mums.
---
Add a little Pampering and Self Care
Give her some pampering and self care gifts so she can create a mini spa at home when she has some free time. Better yet, offer to babysit for an hour or two while she indulges in a little pampering to help lift her spirits and feel 'normal' again. We love gifting bath soaks and natural soy candles like this 'Incredible Mumma' candle to help her feel more positive whenever she needs it.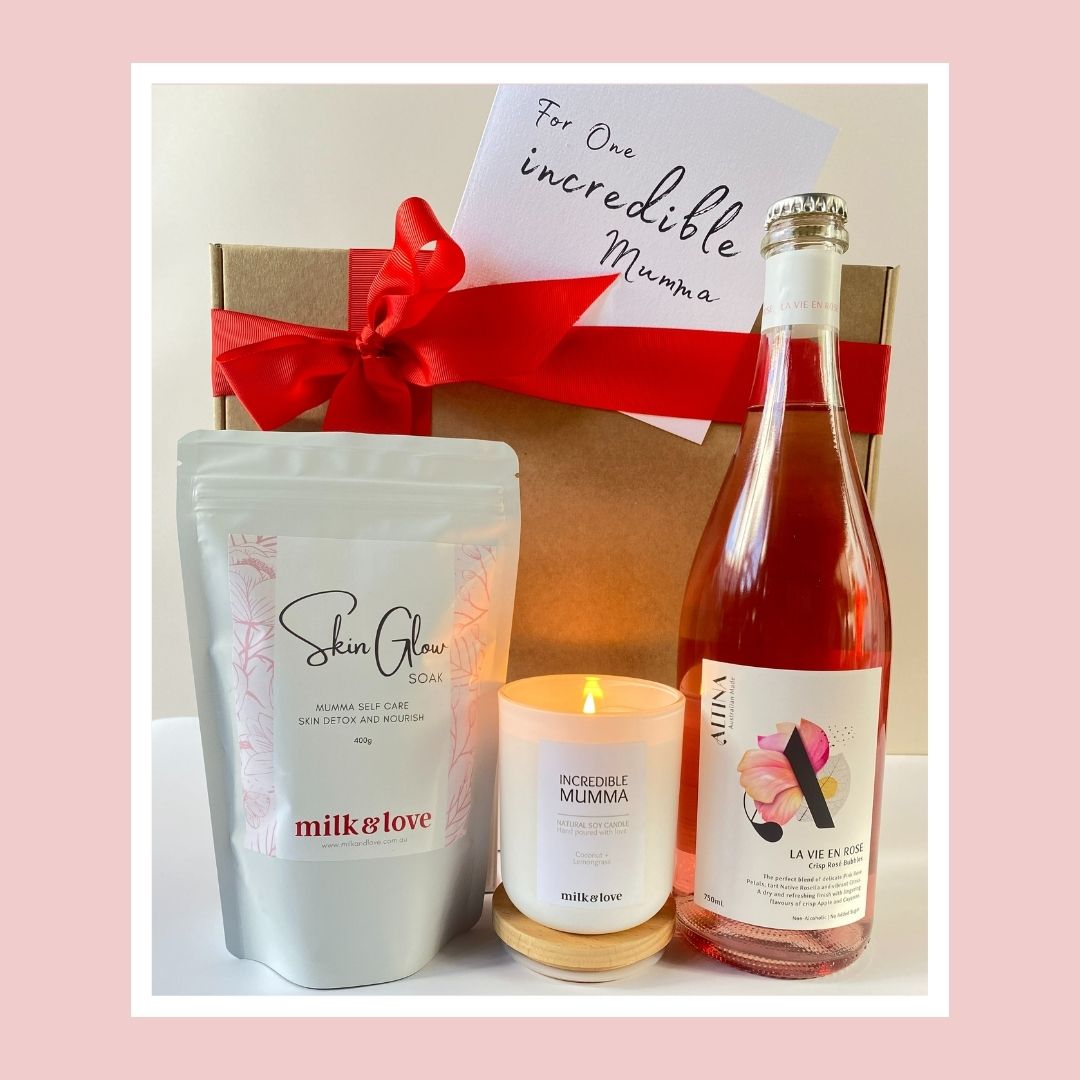 ---
Find the perfect new mum gift from our curated range of thoughtful new mum gifts here.
---
If you're wondering what to buy a new mum when she has just had her baby, we recorded some tips for you, to give you an idea of what she is currently experiencing, and what kind of items she will appreciate receiving.
[TRANSCRIPT]
Hello, I'm Corryn the founder of Milk and Love. I'm here to let you in on a not so secret secret that you need to know before you buy your next baby gift. You see new mums don't want flowers.
They look pretty, but in a weeks time they turn into just another mess that needs to be cleaned up.
And between the dirty nappies, baby spit up, and leaky boobs, she doesn't need a bunch of flowers that need to be cleaned up as well. Instead, spoil her with things she actually wants.
Like a Mama bath soak to help take away any aches and pains. Make it special with an Incredible Mumma Candle to help her relax. MMMmmm, smells so good!
Add something practical like soft breast pads, a Mama Necklace, and breastfeeding super foods to support her. Then sprinkle a little something beautiful for baby and you have the perfect gift!
So, when you want to find the perfect New Baby Gift Box visit us at Milk and Love. We're the experts in creating thoughtful gifts for Mum and Baby.
Shop New Mum Hamper at Milk and Love
---
About the Author
Corryn is a lover of coffee, hugs and sunshine. Mum of 3 and founder of Milk and Love, Corryn loves chatting to new mums and pregnant mums. She has extensive breastfeeding experience, and is an advocate for gentle parenting, cosleeping and looking after Mum's mental health... read more about Corryn here