Posted by Corryn Barakat on Jun 10, 2020
The Aroma Snooze Diffuser and Sleep Aid by Lively Living is a firm favourite at Milk and Love. Our children all use them, so we have a lot of experience to draw from. We are not sleep experts, just mums with kids!
We are sharing our experiences and the feedback we have had from our customers to help you find out more about the Aroma Snooze Diffuser. We'll also share the features we love and a bit more info about the product to help answer the common questions our customers ask.
How does the Aroma Snooze help with sleep?
The Aroma Snooze Diffuser and Sleep Aid uses three main functions to help you fall asleep faster and sleep more deeply.
Firstly, light. The Red light supports the production of melatonin, the sleep hormone. The latest version of the Aroma Snooze has a unique 'breathing' pattern. It simulates a calming slow breath to help relax and soothe. The red light may also be 'set' at various brightness intensities.
Secondly, sound. The Aroma Snooze uses Pink Noise which are sounds known to slow down brain waves. This can help with deeper and longer sleep.
Thirdly, aromatherapy. You can add the included Aroma Snooze Organic Essential Oil. This is lightly diffused using Ultrasonic Technology to create a scented mist. The smell is designed to help soothe and relax, and over time, can be a good sleep cue so that the body knows it is time to wind down when it smells that smell. We recommend using aromatherapy for children over 3 months.
Milk and Love Mum Review "A great product for all ages, easy to use and maintain and is very quiet. I am a Senior and use nightly with the snooze essential oil and also for a change use pure eucalyptus oil when feeling congested with allergies." - Claire
Sleep cues help prepare the body for sleep.
We love the ability to create a restful environment that your body will associate with sleep. The consistent light, sound and smells at nap time and bed time will create a 'cue' over the course of the first 2 weeks so your body starts to associate that environment with sleep time. This can help to make bed time easier and faster.
In addition, if you or baby wakes at night, seeing the same red light, and hearing the low level pink noise reassures you that it is still sleepy time. This makes it easier to drop back into another sleep cycle.
We have noticed the light is just bright enough to reassure our toddler that all is well in the world, but not so bright that it disturbs our sleep.
We love the compact, travel friendly Aroma Snooze Diffuser
No one likes going on holiday and being woken up all night because the room is different! At only 150cm across, this compact unit is easy to take with you on holidays, so you can create the same sleep environment, no matter where you are. This is great to help maintain routines even when you're on holiday.
What are some of the other features of the Aroma Snooze?
You can also use the Aroma Snooze Diffuser to create bed time routines. For example, use the lullaby music and you favourite light colour while reading a book at bedtime. Alternatively it is a nice way to create a certain vibe in the room at any time of day.
You can use any essential oil in the Aroma Snooze Diffuser. We like the Winter Rescue Essential Oil to help clear the airways in winter, and the Sanctuary Essential Oil to help create a restful space during the day.
The Aroma Snooze has 5 sound & music tracks:
Pink Noise – Known to slow down the brain waves, allowing for a deeper and longer sleep
Heartbeat – Comforting and soothing in times of anxiety
Rain sound – With pink noise frequencies – Soothing & comforting
Slow rhythm lullaby – Rock-a-bye-baby, a gentle & soothing tempo
Rhythmic lullaby – Incorporate into bedtime routine to calm and settle
You can also use a Voice/Sound Recorder – Record your own 'shushing' sounds and play on auto-loop. Dr Harvey Karp (pediatrician) recommends this sound for calming babies and children.
Milk and Love Mum Review "This is hands down the best investment I've made for my little family . Originally just purchased for bub but my 2 year old and us big kids are loving how relaxing and soothing it is . 5 month old bub is averaging an extra 1-2 hours during day time naps and some nights even sleeps through since using this . I was using white noise before but pink noise works better for her . I love it !" - Stacey
Other benefits of using the Aroma Snooze Diffuser:
Air Purifier – Ultrasonic Technology creates healthy negative ions to improve air quality. They can also counteract 'pollutant' ions. This may improve respiratory problems such as Asthma, Sinus and Allergies.
Humidifier – The Aroma-Snooze is a humidifier, which will provide protection against dry air. Safe ultrasonic technology releases a mist which can help with dry irritated skin. This also helps with clearing congestion.
Aromatherapy – Includes 15ml Certified Organic ' Snooze Remedy' Essential Oil Blend. Use consistent scents to create sleep cues to help fall asleep quicker. The Snooze Remedy Essential Oil helps with rest and relaxation. Suitable for children 3 months and over.
The aroma-snooze essential oil blend is certified organic by the ACO, (Australian Certified Organic), is bottled and blended here in Australia and has organic oils of Organic Australian Sandalwood, Organic Cedarwood, Organic Bergamont, Organic Palmarosa, Organic Geranium, Organic Lavender, Organic Lavender, Organic Orange, some of the finest oils in the world to support sleep!
Mist operates up to 10hrs continuous mist
Mist operates up to 18hrs intermittent mist
300ml Water Capacity
No heat source used
Auto switch off of mist on low water level
The light and the sound functions will continue to operate until switched off.
All features (sound, mist and light), can be used together or on their own.
Product size, a compact and travel friendly 150 x 150mm
Mist dispersion covers 35 sq/m
Voltage 24V, power 12W, operates 2.4 million Htz/sec
Manufactured by "Ultransmit"- World leaders & inventors of ultrasonic technology!
Australian power adapter included
Ultrasonic Technology – Ultrasonic Technology uses vibrations create a cool vapour without heat. There is no condensation created and it keeps Essential Oils pure. Ultransmit has made the Ultrasonic Technology used in the Aroma-Snooze. They are global award-winning world leaders and Inventors of Ultrasonic technology.
What are some of the things the Aroma Snooze Diffuser can help with?
The Aroma Snooze Diffuser and Sleep Aid can help with a whole range of issues such as:
Positive Bedtime Routines
Falling Asleep
Longer Periods of Sleep
Deeper Sleep
Separation Anxiety
Behaviour
ADHD
Nightmares
Day Naps
Transitioning
Improved Air and Breathing
Self Settling
Early Risers
Sleep Regression.
How to Use the Aroma Snooze Diffuser and Sleep Aid
This one is easier to demonstrate than write about, so Corryn recorded a video to show how to use the Aroma Snooze Diffuser. Check it out below and leave a comment to let us know what you think.
Quick Links: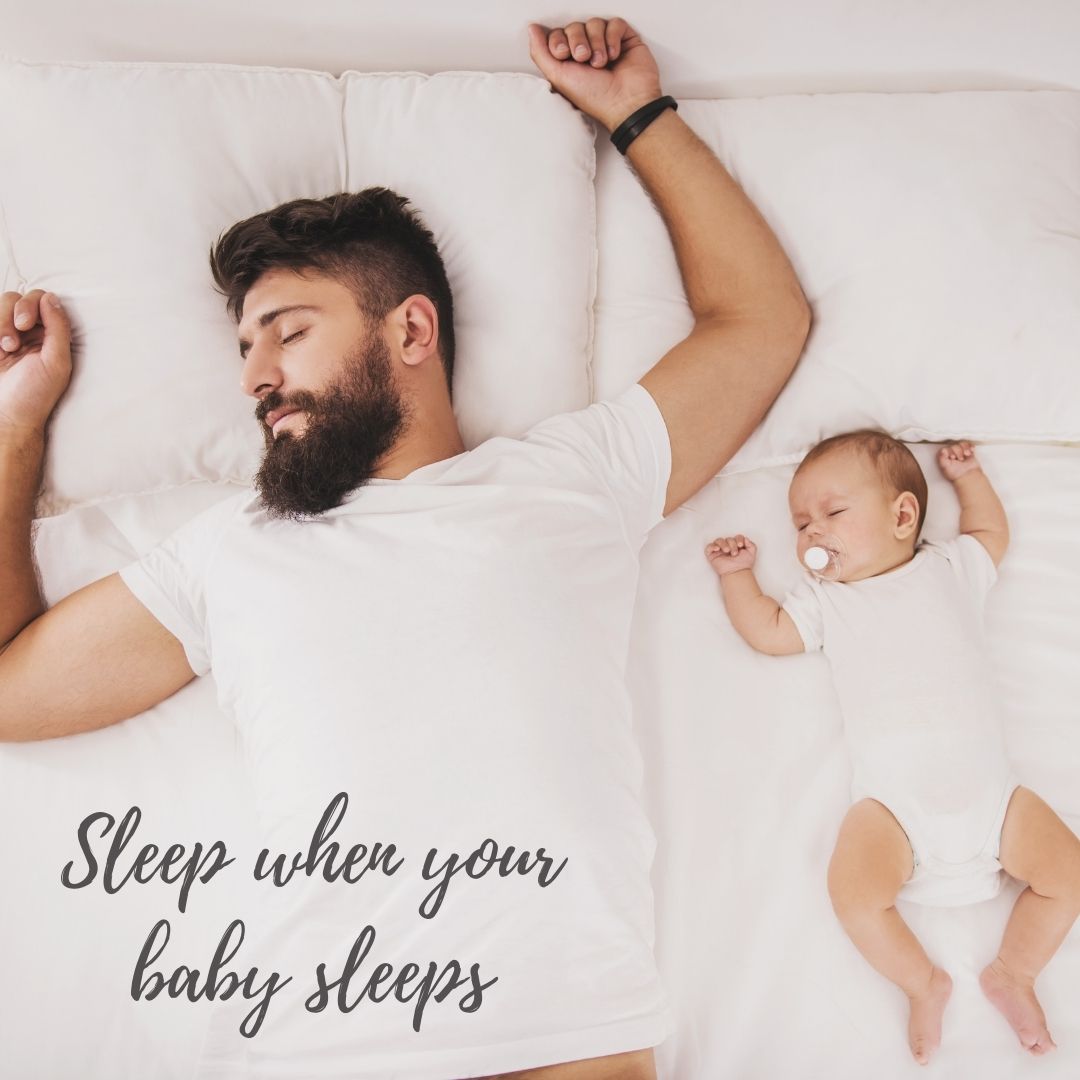 ---
About the Author
Corryn is a lover of coffee, hugs and sunshine. Mum of 3 and founder of Milk and Love, Corryn loves chatting to new mums and pregnant mums. She has extensive breastfeeding experience, and is an advocate for gentle parenting, cosleeping and looking after Mum's mental health... read more about Corryn here